Does sugar age your skin?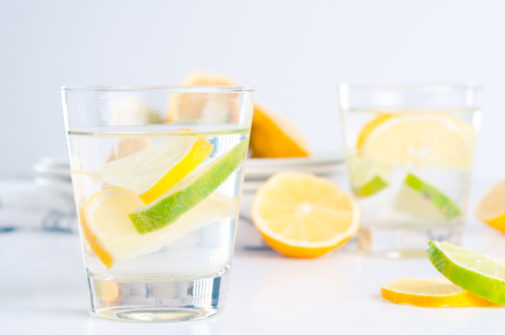 If you are looking to start eating healthier, your may cut your sugar intake. Not only will this help with weight loss but it also can benefit your skin.
While aging naturally causes changes to our skin, research studies show that sugar may contribute to:
Appearance of wrinkles
Sagging skin
Increased acne
Slower healing of cuts and scrapes
Our skin is made up of collagen and elastin, which is what makes our skin supple and soft. Simply put, sugar speeds up the breakdown of this essential collagen and elastin, giving us more wrinkles and sagging, less radiance and other skin problems.
"The more sugar we eat, the more our skin can be damaged," says Dr. Marianne Junck, dermatologist at Aurora Health Center in Menomonee Falls, Wis. "And too much sugar can contribute to your risk for developing chronic diseases like obesity, diabetes and heart disease."
The earlier in life you start to reduce sugar the better. Dr. Junck offers these tips:
Freshen your drink
Most of the sugar people consume is likely from beverages. Choose water, tea or coffee – with no sweeteners. Flavor your water or tea by adding fresh fruit, like lime or lemon. Try a few slices of cucumber in a glass of water for a refreshing twist. Avoid soda, fruit juice, and sports and energy drinks.
Look at labels
Read food labels, especially those on processed foods. Most processed foods have sugar – although it can have many different names. Besides any ingredient listed with the word 'sugar' in it, watch for agave nectar, concentrated fruit juice, molasses, barley malt, buttered syrup, dextrose, fructose, maltose and others.
Go natural
Eat more fresh fruits and vegetables. They contain sugar in its natural form. Avoid canned versions as they can contain a lot of sugar (and sodium).
For a healthy dessert, take a tip from our Europeans friends: enjoy fruit, cheese and nuts. Or have a little fresh fruit with some yogurt.
Manage your stress, too
Stress can also break down collagen and elastin, contributing to skin aging.
Are you trying to watch your weight? Take a free online quiz to learn more about your healthy weight range here. 
Related Posts
Comments
About the Author
Mary Arens, health enews contributor, is a senior content specialist at Advocate Health Care and Aurora Health Care. She has 20+ years of experience in communications plus a degree in microbiology. Outside of work, Mary makes healthy happen with hiking, yoga, gardening and walks with her dog, Chester.