Is flavored water healthy?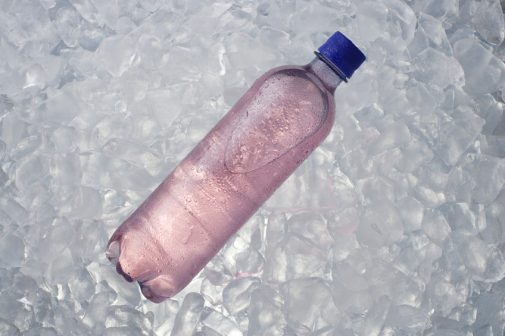 Have you jumped on the flavored water bandwagon? If you answered yes, you may find yourself wondering: is flavored water healthier than other drinks? The answer may surprise you. Dr. Anisha Shetty, an Advocate Children's Medical Group pediatrician at Advocate Dreyer, says while there are some benefits, when it comes to kids, parents should be cautious and make sure they understand what's in the bottle.
"While flavored waters may seem like more healthful drinks because they are called "water," parents should keep in mind that soda is mainly water, too," says Dr. Shetty. "How healthy a drink is depends on its ingredients. All flavored waters are sweetened with some type of sugar (high fructose corn syrup, cane sugar, agave syrup) or with an artificial sweetener (sucralose, aspartame). Regardless of the name, these waters lack significant nutrition."
But, you may say, what about the options with no calories? Some of today's flavored water options do have zero calories; they are made with sucralose or aspartame in minimal amounts.
"Artificial sweeteners are safe, but many don't want to consume them. The best way to flavor water without artificial sweeteners is with fruit. You will add calories, but given they are from pure fruit, they are healthy calories," says Dr. Shetty.
Another factor: artificial colors.
"Parents should avoid drinks that contain added ingredients such as caffeine, vitamins or herbal ingredients, and in particular, be wary of excessive vitamin B6 because consuming too much can be dangerous," Dr. Shetty cautions.
Parents should also consider sodium content.
According to the Centers for Disease Control and Prevention, children under the age of 18 should consume less than 2,300 mg of sodium per day.
Dr. Shetty says parents should not give their children beverages that contain high amounts of sodium, unless it is to replace lost sodium. Ideally, flavored water should be sodium free or contain less than 30 mg.
Given the mixed results, many parents might ask: is there any benefit to drinking flavored waters instead of a soda?
Dr. Shetty says yes. "The main benefit of flavored waters is fewer added calories from sugar. Someone may even lose weight by switching from a soda with 150 calories per 12 oz to a bottle of flavored water with 5 calories per 16 oz. Over time, fewer calories will result in weight loss. And if the water is sweetened with an artificial sweetener, it will contain fewer calories than a regular soda, but the same as a diet soda."
Flavored waters may also help with weight management in children.
"When a child is used to drinking large amounts of fruit punch, juice and soda, changing to just plain water will be a big jump," Dr. Shetty says. "Flavored waters are a step to the calorie-free side while providing the flavors and tastes that might satisfy their taste buds and not giving them nearly as many calories."
If you really like the idea of flavored water, here are some other options to mix it up:
Would you be just as happy with dressed-up regular water? Add a slice of orange, lemon, lime or cucumber to your water for a boost of flavor.
Mix sparkling water with a splash of your favorite fruit juice.
Mix in just a bit of pomegranate or cranberry juice and lime in your unsweetened iced tea, or add cut-up peaches and fresh mint sprigs if you like it sweetened.
Better yet, Dr. Shetty recommends that children drink a glass of nonfat or 1 percent milk.
Are you trying to watch your weight? Take a free online quiz to learn more about your healthy weight range here. 
Related Posts
Comments
About the Author
health enews staff is a group of experienced writers from our Advocate Aurora Health sites, which also includes freelance or intern writers.