How team sports can benefit mental health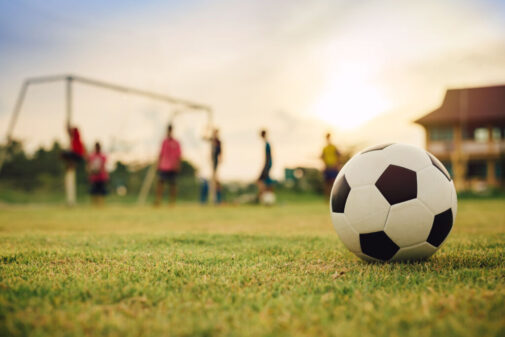 It is no secret exercise is good for our physical and mental health. For many children and adolescents, participating in sports can be a great way to get moving while having fun. Between stress relief and sharpening teamwork and collaboration skills, there are countless benefits to team sports.
"Playing sports can be incredibly beneficial for teens' mental health," says Cody Pangrazzi, a licensed clinical social worker at Aurora Behavioral Health Center in Green Bay, Wis. "Getting outdoors is always great for our well-being and being physically active typically leads to improved sleep quality, which is critical in maintaining our mental health."
He points to several other mental benefits of participating in team sports:
Children and teens learn many important life skills and values from playing a team sport, including confidence, communication, resilience, responsibility, time management and teamwork.
Being active releases natural chemicals in the brain that affect emotional regulation and mood, including endorphins, which help lower the levels of the stress hormone cortisol. Exercise also raises the body's levels of serotonin and norepinephrine, which help improve mood.
Some research has even suggested playing sports may trigger a state of relaxation, which can promote problem-solving skills, enhanced memory and creativity, and greater focus. Organized sports, athletics and exercise can be tiring for the body which helps to clear our minds and focus on what we are doing in that moment. It promotes mindfulness and the ability to be present in the here and now. This helps to decrease anxiety, depression and ruminating thoughts of stressors in the past or future.
Participating in team sports typically means many practices, games and time commitments. These responsibilities often keep teens away from joining in on reckless behavior, including drug use, or spending hours on social media.
Sports re-enforce a growth mindset to achieve things over a period. This helps to decrease expectations of instant gratification. Learning how to manage delayed gratification keeps children and teens persistent with their goals and helps with building frustration tolerance. Children and teens become more reflective and self-aware when approaching situations in life this way.
Being on a team is a great way to meet people and make friends.
"The valuable skills enhanced coupled with the physical and mental benefits of exercise make playing team sports a great option for so many teens," says Pangrazzi.
Pangrazzi also says there is overwhelming research on involvement in sports enhancing chances of adolescents staying active as adults, allowing them to de-stress in healthy ways and stay connected socially through sports and athletics.
"It is also important to listen to our adolescents when they express their desires. Some children may not be interested in participating in a team sport. Work with them to uncover their interests and find extracurricular activities they would enjoy," says Pangrazzi. "The important thing is we are listening to our children and helping them discover ways to learn about themselves and the world around them while feeling happy and healthy."
Are you trying to find a doctor? Look here if you live in Illinois. Look here if you live in Wisconsin. 
Related Posts
Comments
About the Author
Holly Brenza, health enews contributor, is a public affairs coordinator on the content team at Advocate Health Care and Aurora Health Care. She is a graduate of the University of Illinois at Chicago. In her free time, Holly enjoys reading, watching the White Sox and Blackhawks, playing with her dog, Bear and running her cats' Instagram account, @strangefurthings.