Can stress make you sick?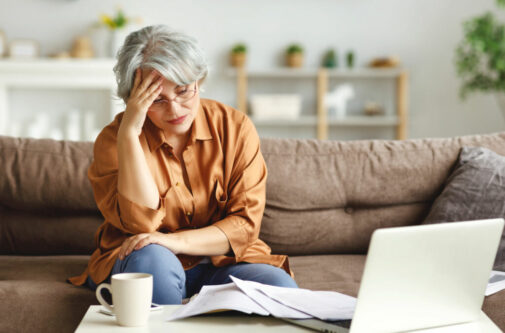 It's perfectly natural. As we grow older, our immune system also ages and doesn't function as well as it used to. But there's a certain thing that may make our immune system age even faster – something we all deal with at one time or another.
It's stress.
In a study, researchers looked at the effect of stress on the premature aging of the immune system. More than 5,700 adults ages 50 and over were asked questions about their level of stress from family, job and money problems, and social discrimination. The scientists also measured the level of T-cells in their blood.
T-cells are a type of white blood cells called lymphocytes that play a crucial part in our immune response. These little powerhouses protect and defend us against bacteria, viruses, cancer cells and even harmful cells that promote age-related conditions like osteoporosis, heart disease and Alzheimer's disease.
Results from the study showed people who reported higher stress levels had more harmful cells associated with age-related conditions. They also had less young, fresh T-cells, which are needed to protect against new invaders.
The researchers concluded that chronic stress, stressful life events and higher lifetime exposure to social stressors may contribute to accelerating immune aging.
"Everyone experiences stress," says Molly Ireland, nurse practitioner at Aurora Health Center in Oshkosh, Wis. "The good news is that stress can be managed, treated and reduced. No matter what's causing your stress, relaxation techniques and lifestyle changes can help."
Ireland offers these tips to help manage stress – and potentially maintain your immune system:
Maintain a healthy body weight, or lose weight if you're overweight.
Give up smoking, illicit drugs and excessive alcohol use.
Eat healthier, incorporating fresh fruits and vegetables, more fiber and less fat, and processed foods.
Make time for family and friends.
Make time for yourself.
Simplify your life – make the things that matter most your top priority, and don't be afraid to say "no."
Pursue hobbies or take part in social activities or sports.
Get enough sleep. Most people need at least seven hours a night.
Share your responsibilities with family and friends and get support if you start to feel overwhelmed.
Resolve conflicts quickly and directly.
Break goals into small, manageable steps.
Talk about your problems and feelings with a trusted friend or therapist.
If you're feeling overwhelmed and struggling with stress, now's a perfect time to make an appointment with a doctor. Find a physician or behavioral health specialist that's right for you in Illinois or Wisconsin.
Related Posts
Comments
About the Author
Mary Arens, health enews contributor, is a senior content specialist at Advocate Health Care and Aurora Health Care. She has 20+ years of experience in communications plus a degree in microbiology. Outside of work, Mary makes healthy happen with hiking, yoga, gardening and walks with her dog, Chester.