Is prediabetes reversible?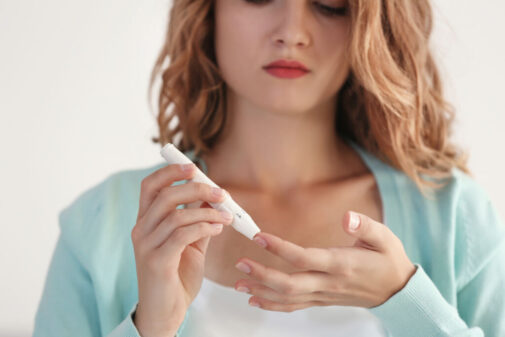 There is a good chance that you or someone you know has diabetes. But, there's a greater chance that you know someone who has prediabetes whether they know it or not.
According to the Centers for Disease Control and Prevention, about 38% of the U.S. population over 18 years of age has prediabetes based on their glucose levels or A1C levels. Those levels are two ways the condition can be diagnosed.
Blood glucose levels are determined through a finger prick that requires 8-10 hours of fasting from food and non-water. The prediabetes range is 100-125mg/dL. Your Hemoglobin A-1 C levels are determined through a blood draw. A number between 5.7-6.4% indicates onset diabetes mellitus.
However, just because you were diagnosed or a test deemed you prediabetic does not mean that diabetes is certain.
Dr. Mohammed Kazi, endocrinology, diabetes, and metabolism physician at Advocate Medical Group in Merrionette Park, Ill., says the best way to reverse prediabetes or prevent or delay getting type 2 diabetes, is to go see your primary care physician or endocrinologist to get their recommendations for a treatment plan.
"The Diabetes Prevention Program (DPP) has lifestyle modifications which can assist tremendously by a 58% reduction in the incidence rate of diabetes among prediabetics," says Dr. Kazi. "And when necessary, prescribing medicines that can prevent blood glucose levels from getting high, decrease glucose absorption from the intestines or other effects can be beneficial depending on what treatment plan works best for the patient."
Modifying your lifestyle and taking medications can be a commitment, but they can help reduce your risk of developing diabetes.
"Prediabetes can lead to diabetes which increases the risk of cardiovascular complications if untreated or unchecked," says Dr. Kazi. "Those complications can affect the small vessels and cause blindness and kidney failure, or nerve pain (neuropathy). It can also affect the large blood vessels leading to heart attack, stroke or gangrene resulting in foot or limb amputation."
The best way to prevent prediabetes and diabetes is to get tested regularly to notice any changes. If you have prediabetes, the American Association of Clinical Endocrinology recommends to check your hemoglobin A1C at least once a year and if you have diabetes to check every 3-6 months. The second-best way is to be aware of what factors put you at a higher risk of developing diabetes.
Prediabetes risk factors:
Over 45 years of age
Family history of type 2 diabetes
Member of Asian, African-American, Hispanic, Native American, and Pacific Islander ethnic group
Obesity and lack of exercise
Sleep disorder or sleep apnea
High blood pressure
Polycystic Ovary Syndrome (PCOS)
History of gestational diabetes
History of dyslipidemia or metabolic syndrome
Taking glucocorticoid or antipsychotic medications
Partner with your primary care physician on ways to ensure prevention is a priority.
Want to learn more about your risk for diabetes? Take a free online quiz here. 
Related Posts
Comments
About the Author
Jennifer Benson, health enews contributor, is coordinator of public affairs for Advocate Health Care and Aurora Health Care. She has 10+ years of community development and communication experience for non-profits and has a BA in Architecture from Judson University in Elgin, IL. Outside of work, you can find her planning the next adventure near water or rocks, re-organizing spaces, working on her Master's in Public Health, caring for her senior citizen cat, keeping to healthy moving and eating disciplines and growing green things wherever she can find room.