Do your coworkers or friends insult you?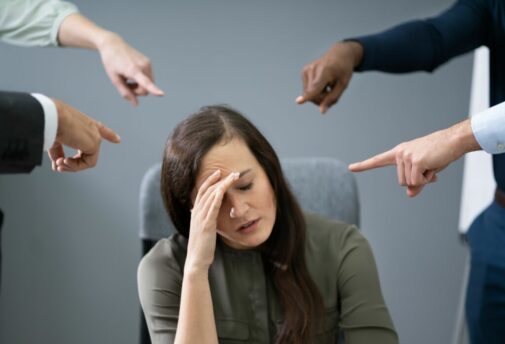 That "friend" or coworker who has been mean to you might be causing your health more harm than you realized.
Research published in the journal Frontiers in Communication reinforces what's increasingly known to be true: that your mental health can directly affect your physical health.
The paper suggests insulting language led to a clear physical reaction in a panel of women in the experiment, with the authors saying the putdowns landed like "mini slaps to the face." While the studied group was small and didn't include men, the research is just the latest to link physical and mental health.
"Being insulted can damage your self-esteem and cause you stress and anxiety," says Dr. Srikrishna Mylavarapu, a psychiatrist with Aurora Health Care based in Cudahy, Wis. "Stress and anxiety can cause a host of physical issues, including to your heart."
Dr. Mylavarapu says that if a so-called friend or colleague is insulting you regularly, one step to take is to clearly ask the person to stop – no need to be passive aggressive about it. Some people won't realize they're causing you harm and will stop. And if they're slow to stop, it might be good for your mental health to say your peace.
As always, if you're feeling down and want to talk to someone, seeking the counsel of a professional could be helpful.
And if you're the one asked to stop, how do you apologize effectively?
"Apologies are fine, but just stop being insulting," Dr. Mylavarapu says. "If you're causing someone else harm, your top priority is to stop doing so."
Are you trying to find a doctor? Look here if you live in Illinois. Look here if you live in Wisconsin.
Related Posts
Comments
About the Author
Mike Riopell, health enews contributor, is a media relations coordinator with Advocate Health Care and Aurora Health Care. He previously worked as a reporter and editor covering politics and government for the Chicago Tribune, Daily Herald and Bloomington Pantagraph, among others. He enjoys bicycles, home repair, flannel shirts and being outside.