How to get 'unstuck' from stress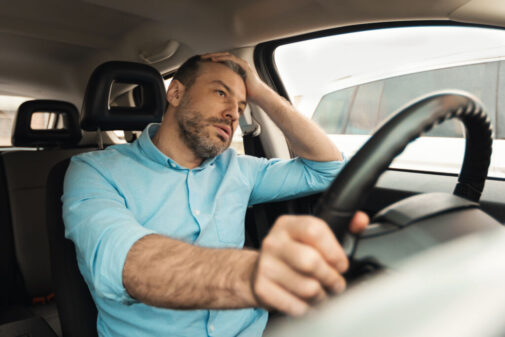 You may know that stress is natural, and everyone experiences it to some degree. But you may not know what you can do when it becomes too much.
According to a recent study, exploring feelings of stress, learning to forgive others and yourself, and letting go of your worries can help lower intense stress levels and positively benefit your overall health. But there's a catch – it's a choice.
Choosing to react in a constructive way when faced with a wellness threat can lower your chances of experiencing traumatic stress.
"Traumatic stress occurs when our coping abilities are overwhelmed by an event or series of circumstances that threaten our well-being," says Vikki Smoter, manager of trauma recovery and resilience at Advocate Health Care. "If our brains are constantly stuck in survival mode it can have negative effects on our health."
Are you unsure how to shift your energy to get your brain unstuck from stress? Here's a list of tips:
1. Learn to forgive: This may seem like a no-brainer, but many people hold on to anger and resentment. This can fester into larger health concerns such as depression or high blood pressure.
2. Don't sweat the small stuff: A car cuts you off? Coffee spills on your favorite shirt? Let it go and don't give minor circumstances the power to ruin your day or add to your stress.
3. Get active: Run, swim or even dance, but get moving! It's harder to focus on negative life stressors if you're pumping up your feel-good endorphins with movement.
4. Laugh: No, seriously. Whether it's a deep belly laugh or a fake one, a good sense of humor can cool down your stress.
Smoter challenges everyone to break the cycle of negative thoughts by choosing to focus on activities that tame stress and inspire peace.
"The goal is to reduce stress, no matter how you achieve it," Smoter says. "Forgiveness is a powerful tool which helps let go of minor stress-triggering issues, and so is exercising and journaling. Whatever you choose, start small and practice daily. You'll be on your way to more positive mental and physical health."
Prioritize your mental health by finding time to talk with a behavioral health provider. Find one in Wisconsin or Illinois.
Related Posts
Comments
About the Author
Amber Thompson is a marketing graduate of the University of Wisconsin in Milwaukee. In her free time, Amber enjoys passion-filled projects including blogging and photography. Amber loves spending her free time reading journalistic columns, listening to motivational podcasts and discovering creative recipes to get her young son to eat his vegetables.