Which SPF should you use?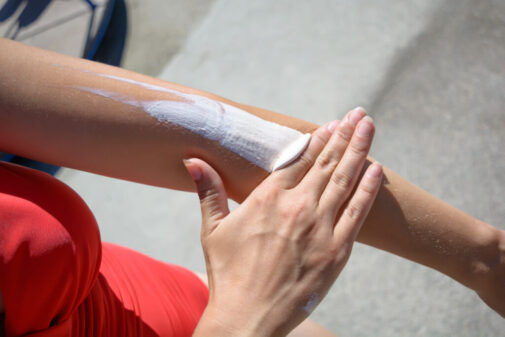 Choosing a sunscreen can be overwhelming. So many options are available and what does the number on the front of it even mean?
First and foremost, wearing any sunscreen is the first step! SPF stands for sun protection factor. This measures how much UV radiation will burn your skin while wearing sunscreen. In other words, the number indicates how much protection you will have against sunburn.
Dr. Brendan Thomas, Advocate Medical Group dermatologist in Oswego, Ill., says, "There is a large difference in protection between SPF 15 and 30. You run a higher risk of burning with SPF 15."
He recommends SPF 30 to all his patients, stating that, "it provides the best protection if applied every two hours. Anything beyond SPF 30, like SPF 50, really isn't much more protection so staying with 30 is a good choice." SPF 50 is only about 2% higher protection than SPF 30 or 96.7% protection from UV.
Wearing sunscreen protects you from multiple risks such as skin cancer and sun damage.
"You are at an increased risk of skin cancer the more often you get sunburned," explains Dr. Thomas.
Sunscreen also protects against fine lines and wrinkles. While summer is peak season to wear sunscreen, wearing a light sunscreen daily throughout the year, even in a tinted moisturizer, can help protect against these effects.
You even need sunscreen when it is cloudy. Over 90% of UV radiation can pass through clouds and cause sunburn. Sunscreen should be your number one accessory in the summer and beyond.
In addition to wearing your sunscreen, try wearing loose protective clothing and a sun hat, finding shade when you can, and taking breaks inside to stay extra protected.
Are you trying to find a doctor? Look here if you live in Illinois. Look here if you live in Wisconsin.
Related Posts
Comments
About the Author
Blair Crane, health enews contributor, is a public affairs coordinator for Advocate Health Care and Aurora Health Care. She earned her Bachelor's degree in communication from the University of Missouri - Columbia and has more than six years of communication and marketing experience. Outside of work you can find her trying new restaurants and hanging out with her two cats.