Testing for the BRCA mutation could save your life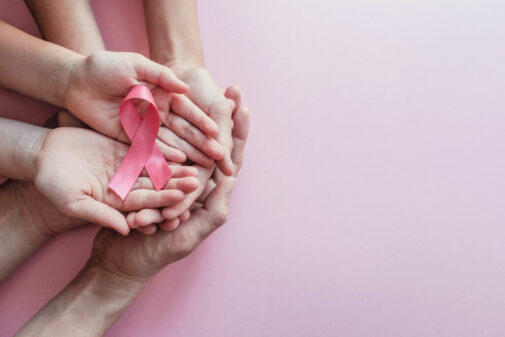 With a strong family history of breast and ovarian cancer, Beth Drayer was hesitant to undergo testing to determine whether she had inherited a genetic predisposition to the disease.
She put it off for years, feeling scared and mentally unprepared to learn the results. But a physician's advice during a routine mammogram prompted Drayer to get the blood test when she was in her mid-30s – and she's grateful she did.
After learning she has the BRCA1 gene mutation, putting her at a higher risk of developing breast or ovarian cancer, Drayer was able to discuss a surveillance plan with her care team, evaluate her imaging and surgical options, and ultimately take action to increase her chances of survival.
"The psychosocial barriers to getting genetically tested are so prevalent. Many people ask themselves, 'Do I really want to know?,'" says Dr. Nila Alsheik, chair of breast imaging at Advocate Aurora Health and co-medical director of the Caldwell Breast Center at Advocate Lutheran General Hospital. "But it's important to understand that the earlier we find things and the more we know, the better we can provide care and treatment."
According to the American Cancer Society, women with the BRCA1 or BRCA2 gene mutations have a 7 in 10 chance of getting breast cancer by age 80, and they are more likely to be diagnosed at a younger age. The risk of developing ovarian and other cancers also increases.
Testing for BRCA and other gene mutations is typically recommended for premenopausal breast cancer patients; postmenopausal breast cancer patients with a significant family history; and women with factors that put them at an elevated risk, regardless of their diagnosis, Dr. Alsheik says.
At Lutheran General, the breast center has a special software to assess the lifetime cancer risk of every patient who comes in for a mammogram, she says. Anyone with a risk level above 20% is referred for a surgical consultation and genetic testing.
In Drayer's case, multiple blood relatives had been diagnosed with breast or ovarian cancer, and her mother had tested positive for the BRCA1 gene mutation, meaning she had a 50% chance of also inheriting the predisposition.
After receiving her test results, Drayer immediately began working with her care team at the Lutheran General breast center to develop an action plan. Surveillance included routine ultrasounds to screen for ovarian cancer, as well as rotating 3D mammograms and breast MRI scans every six months.
There are emerging techniques to best serve the unique needs of patients, Dr. Alsheik said. Contrast-enhanced digital mammography, which uses dye to image the breast, is an alternative for patients who are claustrophobic or those with implanted metallic materials, such as a pacemaker. For women with dense breasts, a molecular breast imaging modality may help detect abnormalities that are missed by a mammogram.
"One size fits one. That's our approach at the breast center," Dr. Alsheik says. "These decisions can be complex. That's why it's so important to talk with your doctors about the options that are available and create a plan that works best for you."
Thanks to her routine imaging surveillance, Drayer and her care team have been able to proactively detect, monitor and address abnormalities before they became cancerous. Still, she would often fear the worst after every scan, recognizing how aggressive cancer can be in women with the BRCA1 mutation.
At the age of 42, Drayer weighed her surgical options and opted to undergo a hysterectomy and oophorectomy – the removal of her uterus and ovaries. Though it was a difficult decision that resulted in surgically induced menopause, she says, the procedure significantly lowered her cancer risk and gave her some peace of mind.
At age 46, Drayer began preparing to also undergo a preventive double mastectomy with reconstruction this past fall – "a huge relief," she says. She is dubbed by her care team as a previvor, someone who is living with an increased risk of cancer but has taken action to prevent it.
"If you have any family history of breast or ovarian cancer, get genetically tested," Drayer says. "Go in with the mindset that you're going to talk through your options with your doctors, be your own advocate and do whatever you need to do to save your life. It really is a matter of life or death."
Want to learn more about your risk for breast cancer? Take a free online quiz here. 
Related Posts
Comments
About the Author
Lauren Rohr is a public affairs coordinator with Advocate Health Care and Aurora Health Care. She studied journalism at the University of Illinois at Urbana-Champaign and spent the last several years working as a news reporter covering public health, local government, politics, education and all facets of life in the Chicago suburbs. In her free time, she enjoys reading, baking, staying active and cheering on her favorite sports teams, especially the Chicago Blackhawks and the Fighting Illini.