What is a pacemaker?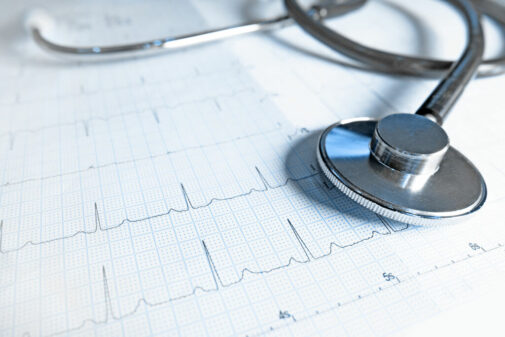 When a heart beats slowly or irregularly, physicians may recommend a pacemaker. The small, battery-operated device regulates the heart's electrical signals. In some instances, it may be used to help treat heart failure. Many people may not realize that pacemakers do not work constantly. Instead, they correct the heart's beat when it is irregular.
"Pacemakers have evolved significantly over the years," explains Dr. Babak Yasmeh, an electrophysiologist Aurora Medical Center – Oshkosh. "Thanks to new advancements, many patients in need of a pacemaker are receiving superior devices than in the past."
Dr. Yasmeh says leadless pacemakers, which first became available in 2016, are the way of the future. He implanted the first-of-its-kind leadless pacemaker in Fox Valley in August 2022. The device features numerous benefits, including:
Increased battery capacity: Leadless pacemakers in general last longer than the traditional pacemaker, but the leadless pacemaker Dr. Yasmeh is implanting at Aurora Medical Center – Oshkosh has a battery life of 10+ years and twice the battery capacity of other leadless pacemakers on the market.
Decreased amount of hardware in the body: Because there are no leads, the device is much smaller and can be implanted directly into the heart. Traditional pacemakers are placed under the skin of the chest.
Fewer rates of infection and complications, such as blood clots: Leadless pacemakers are placed via a catheter in a vein in the groin and guided to the heart. The surgery is far less invasive than traditional methods.
"Another benefit to this device is that it is retrievable and replaceable. Other pacemakers can be difficult to retrieve and as a result, remain in place for life," Dr. Yasmeh says.
Patients who undergo pacemaker placement recover quickly from the minor surgery, typically staying in the hospital overnight and heading home the next day.
"I'm thrilled we are able to offer so many of our patients in need of a pacemaker this leadless option. The device is helping people get back to the things they love," says Dr. Yasmeh.
Want to learn more about your risk for heart disease? Take a free online quiz to learn more.
Related Posts
Comments
About the Author
Holly Brenza, health enews contributor, is a public affairs coordinator on the content team at Advocate Health Care and Aurora Health Care. She is a graduate of the University of Illinois at Chicago. In her free time, Holly enjoys reading, watching the White Sox and Blackhawks, playing with her dog, Bear and running her cats' Instagram account, @strangefurthings.