Calcium buildup: What it means for your heart health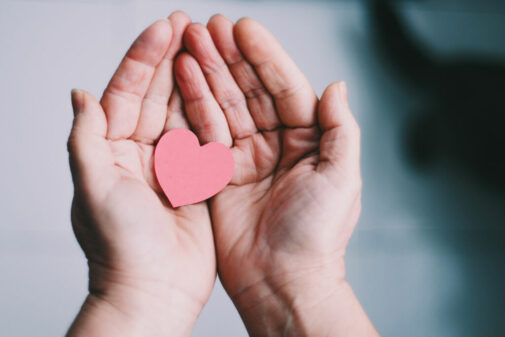 Calcium is a substance that is naturally found in your bones and bloodstream. But, when calcium builds up in the wall of the blood vessels in your body, including your heart blood vessels, it can cause problems.
"When calcium combines with fat, cholesterol, and other items in the blood, it forms plaque, also known as atherosclerosis or fatty deposits," says Dr. Hani Hashim, a cardiologist at Aurora Medical Center – Sheboygan County.
This plaque then can build up in your blood vessels and arteries and, as a result, less room for blood and oxygen flow. If this blockage happens in one or more of your coronary arteries, the main blood vessels to your heart, it can cause coronary artery disease which can lead to a heart attack, or myocardial infarction.
One way to know if you have calcium building in your heart is through a heart scan. This noninvasive screening identifies how much calcium is deposited in the arteries of your heart. If a high amount of calcium is found, you might have a higher risk of a heart attack or heart diseases such as coronary artery disease.
"The more calcium deposits found means the more plaque that is in your arteries and the great risk for complications," explains Dr. Hashim.
Without treatment or screenings, you might not know that you have this dangerous buildup up in your heart until you start experiencing symptoms such a chest pain or shortness of breath. If you do experience these symptoms, seek immediate medical care.
According to this study by the American Heart Association, this buildup of calcium and plaque happens gradually over time and can result from high blood pressure, smoking, diabetes, high cholesterol, obesity or family history of heart disease.
"Living an active lifestyle and eating healthy play a big role in making sure your heart is healthy," says Dr. Hashim.
Your primary care doctor can talk with you about any questions or concerns and discuss what's right for you.
Want to learn more about your risk for heart disease? Take a free online quiz to learn more.
Related Posts
Comments
About the Author
Hannah Koerner is a Public Affairs Specialist with Advocate Health Care and Aurora Health Care. She received her Bachelor of Arts in Communication from the University of Wisconsin – Green Bay. In her free time, she enjoys biking, snowshoeing, and cheering on Wisconsin sports teams.