Have you heard of the 15-15-15 workout plan?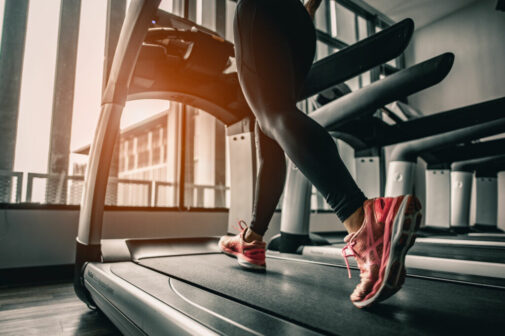 Finding time to exercise can be difficult and overwhelming. Jennifer Aniston's workout plan called 15-15-15 is perfect for those short on time. It consists of 15 minutes on a stationary bike, 15 minutes on the elliptical and a 15-minute run. This might sound like a lot at first, but it can be very attainable.
Exercise physiologists for Advocate Medical Group's bariatric department, Joseph Bonavota, Mandy Mendoza and Marty Trejo recommend adapting the amount of cardiovascular exercise based on your experience level.
"Beginners are recommended to do cardiovascular exercise 2-3 times per week for 20-30 minutes, the intermediate level is recommended 4-5 times per week for 30-45 minutes and advanced is 6-7 times per week for 45 minutes or more," says Mendoza.
Doing 15-15-15 a few times a week can make your cardio goal seem more attainable when you are in an exercise rut. Staying on one machine for 45 minutes can seem daunting which is why many people find success when they move from one machine to the next.
Although this is a great way to keep cardio exciting, the exercise physiologist team recommends pairing this routine with resistance exercises for strength and conditioning.
"You could even cut back to 10-10-10 and add in resistance training exercises," says Bonavota.
If you are short on time, spreading out the 15-minute cardio sessions throughout the day could be a great solution. Try one session in the morning, one after lunch and another right after work in the evening.
So why take a chance on 15-15-15?
There are many benefits that come from incorporating cardiovascular exercises into your workouts. It can help manage your blood pressure, improve your immune system, help with memory and cognitive function, and even reduce your risk for heart disease.
"Cross-training between multiple cardiovascular exercises helps incorporate additional muscle activity by engaging multiple muscle groups that are needed to burn more calories throughout the day. The order and length of exercise can be switched around to accommodate different activity levels," says Trejo.
Here are some tips to help you stay on track when starting a new workout plan:
Keep your goals simple to help establish a routine
Know your strengths, weaknesses and limitations
Make exercise diverse and multidimensional
Find something you are interested in to keep yourself motivated
Find an exercise buddy for accountability
Next time you hit the gym keep 15-15-15 in mind.
Are you trying to watch your weight? Take a free online quiz to learn more about your healthy weight range here. 
Related Posts
Comments
About the Author
health enews staff is a group of experienced writers from our Advocate Health Care and Aurora Health Care sites, which also includes freelance or intern writers.