Is a vasectomy right for you?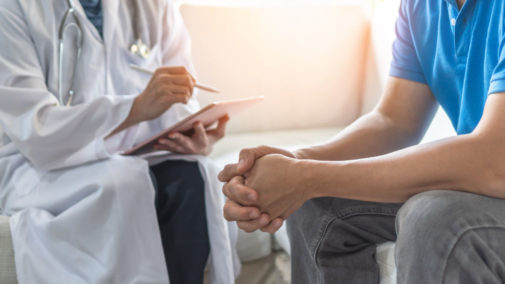 When it comes to family planning, one option couples may consider is a vasectomy. But how do you know if vasectomy is right for you?
As a member of Aurora Men's Health Clinic in Kenosha, Wis., Dr. H. Merrill Matschke counsels men on this decision every day. Many times, when a patient comes in for a vasectomy consultation, they've already decided that they don't want any more children and they've considered the pros and cons of permanent contraceptive options with their partner, he says.
"Is it expensive? Risky? Effective? When compared to permanent contraception for women, or tubal ligation, which is more complex and has more risk involved, vasectomy emerges as the easiest option for their family," he says. "They are ready to learn more about it."
Dr. Matschke shares these key points to help his patients make the final decision on whether vasectomy is for them:
What is it exactly? Vasectomy entails removal of a small part (less than an inch) of the vas deferens on each side, and then sealing the open ends so that sperm is blocked. The procedure has become routine, according to Dr. Matschke, who says about 500,000 vasectomies are done in the U.S. each year.
Vasectomy is fast and low risk. It takes just 15-30 minutes and is usually performed in the physician's office or clinic, followed by a few days of recovery at home. The procedure uses a no-scalpel technique to make a small opening in the skin. Patients have the option to be given an anesthetic if they prefer.
There are no proven long-term health consequences. The American Urology Association has conducted a thorough review of all studies evaluating possible relationships between undergoing a vasectomy and developing future diseases. Their guidelines clearly find no connection with any diseases or health concerns.
It works — vasectomy success is over 99%. While no specific follow-up to the procedure is needed, Dr. Matschke recommends men have a semen analysis after about 15-30 ejaculations. When the semen analysis shows no significant sperm, the risk of pregnancy is less than 1 in 2,000.
It should be considered permanent. "I always make sure my patients look at it as a permanent sterilization," says Dr. Matschke. "While there are options to reverse it if the individual has a life change — such as a new marriage — those options are not guaranteed and can be costly. Still, one out of 20 men do return, sometimes years later, to inquire about reversal."
These consultations also help Dr. Matschke's vasectomy patients think more deeply about their health.
"It's a chance to interact with men who might not go to the doctor regularly. I look for other "warning lights," including sexual issues like erectile dysfunction or low sex drive, since we know these can be indicators of poor health and even early heart disease," he says. "Just a few extra questions during the vasectomy consultation can help raise awareness of total wellness — and that's central to my approach to health care for men."
Are you trying to find a doctor? Look here if you live in Illinois. Look here if you live in Wisconsin.
Related Posts
Comments
About the Author
Annette Guye-Kordus is a public affairs coordinator with Advocate Health Care and Aurora Health Care.