Jimmy Buffett's deadly skin cancer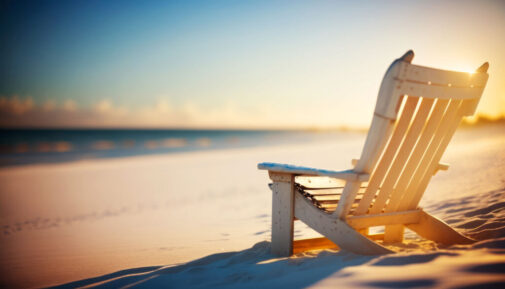 Singer Jimmy Buffett was beloved by fans for his beachy tunes and laid-back energy. But after a four-year battle with Merkel cell carcinoma, Buffett passed away on September 1. If you've been listening to his songs while soaking up the sun, you may be concerned about your own risk. However, a dermatology expert advises not to panic.
Merkel cell carcinoma is 40 times rarer than melanoma, according to the Skin Cancer Foundation. There are 3,000 new cases diagnosed of the rare skin cancer each year while melanoma has over 97,000 cases each year.
"They both are troublesome if not detected early because their behaviors are to grow faster and spread into the lymphatic system, blood stream and other organs such as the brain, bones, lungs and liver," explains Dr. Tiffany Rebella, a dermatologist and Mohs micrographic surgeon at Aurora Health Care.
So what are you looking for? The cancerous lesions typically appear red, blue, or flesh colored and can look similar to a pimple or bug bite initially. These spots are a cause for concern if you notice growth, a change in appearance, or bleeding.
Who's at risk?
You might be at an increased risk if you spend a lot of time outdoors, have fair skin, are over 50 years old, male and/or are immunosuppressed. "Taking certain medications or having advanced HIV or chronic lymphocytic leukemia can inhibit the body's surveillance of cancer thus making it more likely to grow faster or travel in the body to other sites," says Dr. Rebella.
Are there treatments?
Traditional skin cancer treatments are typically advised including surgical removal, radiation and chemotherapy. "There are also newer medications called immunotherapies that use the patient's own immune system to fight the cancer cells," says Dr. Rebella. "These are routinely used in more extensive Merkel cell carcinoma diagnoses."
How can you prevent it?
Just like other skin cancers, you can prevent Merkel cell carcinoma by avoiding long-term exposure to sunlight. "Although the feeling of sunshine can be wonderful and uplifting, we do need to be careful and can enjoy life outside with protective measures," says Dr. Rebella.
The protective measures she recommends include:
Applying broad-spectrum sunscreen of SPF 30 or greater every 2 hours.
Making sure to apply sunscreen 20-30 minutes ahead of going outside.
Being liberal when applying sunscreen. The general rule of thumb is to apply a full 'shot glass' worth of sunscreen.
Letting your sunscreen soak in instead of rubbing it in.
Wearing sun protective clothing with an ultraviolet protection factor (UPF) number.
Wearing a 4-inch brimmed hat. A baseball cap or visor will only protect your forehead and scalp, leaving your neck, ears and lower face exposed.
Are you trying to find a dermatologist? Look here if you live in Illinois. Look here if you live in Wisconsin.
Related Posts
Comments
About the Author
Anna Kohler, health enews contributor, is a public affairs specialist for Advocate Health Care and Aurora Health Care. She received her Bachelor of Science in public relations from Illinois State University and has worked in healthcare public relations for over three years. In her free time, she enjoys working out, exploring new places with her friends and family and keeping up with the latest trends.