How do we stop new HIV/AIDS transmissions?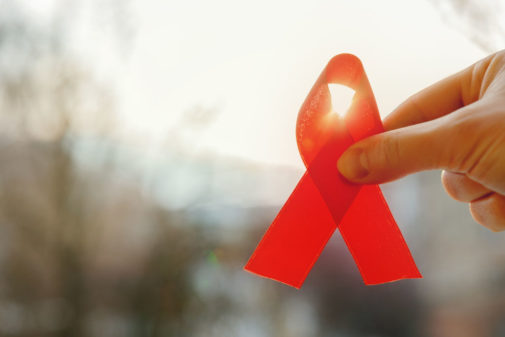 World-wide pandemics have been a part of Dr. Catherine Creticos' work for more than 30 years as an infectious disease specialist at Advocate Illinois Masonic Medical Center in Chicago.
Back in the 1980s, it was the HIV/AIDS pandemic; as a fellow, Dr. Creticos participated in the first HIV drug study at the only Midwest site. From there she helped Illinois Masonic create its first 35-bed inpatient unit for these patients.
"I became passionate about this work because I saw people suffering, and although there was no cure, I felt I could still help people and ease their suffering by being present and walking the journey with them, treating what aspects of the disease that were possible, helping them to hope and to keep fighting or support when the fight was no longer possible," said Dr. Creticos. "One of the first patients I treated in the original treatment study was on the cover of PEOPLE magazine as the face of a person with AIDS being treated with this new drug.  That patient eventually died at Illinois Masonic, and I was able to be his doctor through his entire journey."
COVID-19 has mirrored the HIV/AIDS pandemic because so much was unknown in the beginning, including how it was transmitted. Patients were dying and those in the health care industry were risking themselves on the front lines, including Dr. Creticos, who had three young children. However, unlike COVID-19, most of the young people being significantly impacted and dying during the early days of HIV/AIDS were gay men, people who injected drugs, and their partners – a group seen as the "throwaways" of society.
Though there's no vaccine for HIV there are better ways to prevent and manage it so those diagnosed can have a normal life.
Dr. Creticos shares four steps for HIV prevention, testing and treatment:
Are you trying to find a doctor? Look here if you live in Illinois. Look here if you live in Wisconsin.
Related Posts
Comments
About the Author
Jennifer Benson, health enews contributor, is coordinator of public affairs for Advocate Aurora Health. She has 10+ years of community development and communication experience for non-profits and has a BA in Architecture from Judson University in Elgin, IL. Outside of work, you can find her planning the next adventure near water or rocks, re-organizing spaces, working on her Master's in Public Health, caring for her senior citizen cat, keeping to healthy moving and eating disciplines and growing green things wherever she can find room.