Should you be worried about C. diff?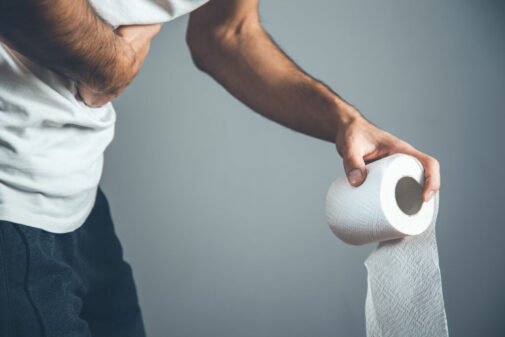 Alexander Fleming discovered the world's first true antibiotic, penicillin, by a fortunate accident in 1928. Since then, the use of antibiotics to treat bacterial infections has saved countless lives and added years to our average life expectancy.
Occasionally, however, the use of antibiotics to treat one type of infection can weaken our immune system and make us susceptible to other bacteria.
That's the case with Clostridioides difficile, commonly known as C. diff, a germ that can cause serious intestinal issues, including severe diarrhea, fever and loss of appetite.
C. diff infections affect roughly 500,000 people and kill between 15,000 and 20,000 people in the U.S. each year, according to the Centers for Disease Control and Prevention.
"C. diff bacteria are everywhere, but we are normally protected from an infection by the good bacteria in our gut," says Dr. Tarun Sharma, a gastroenterologist at Aurora Health Care. "However, when we take antibiotics for a different infection, those antibiotics can not only wipe out the bacteria causing the infection, but they can also kill the good bacteria that keep us healthy."
Because C. diff bacteria are contagious, exposure to them at a time when our guts are vulnerable increases the odds of contracting a C. diff infection.
How to prevent and treat C. diff
Like so many diseases, an ounce of prevention is worth a pound of cure when it comes to C. diff.
"The easiest way to stop the spread of C. diff is – you guessed it – washing your hands with soap and water, especially if you've been near someone with C. diff or in a setting where the bacteria thrive, such as a hospital or nursing home," Dr. Sharma says.
As for treatment, because a C. diff infection is often brought on by antibiotics weakening or altering a person's gut bacteria, simply stopping the use of that antibiotic may restore healthy gut bacteria that can fight off the C. diff infection. Other times, additional or alternative antibiotics can treat the infection, as can antibody therapies.
Occasionally, doctors will recommend a decades-old intervention called a fecal microbiota transplant, which is essentially what it sounds like. In this therapy, good bacteria from a healthy donor's stool are introduced into the intestine of the person with C. diff to restore normal gut function.
"Though not a new treatment, fecal microbiota transplants were not approved by the U.S. Food and Drug Administration for use outside of research until very recently, and similar microbiota treatments for C. diff are still being studied," Dr. Sharma says.
Dr. Sharma is the principal investigator for a clinical trial at Aurora St. Luke's Medical Center that is studying a new investigational drug called a microbiota suspension for people with recurring C. diff infections. The drug works similarly to a fecal microbiota transplant by introducing healthy microbes back into the gut, but it is manufactured in a different way.
Learn more about clinical trials and research at Advocate Aurora Research Institute.
Related Posts
Comments
About the Author
Nick Bullock, health enews contributor, is a scientific writer and editor for Advocate Health Care and Aurora Health Care. He is a former newspaper reporter and magazine editor with a background in science and research reporting. When he's not writing about the latest health care research, Nick is usually hiking through Wisconsin state parks, reading sci-fi novels or historical nonfiction, trying new recipes, agonizing over Minnesota sports franchises and playing games with his family.