Locations a stroke can occur other than the brain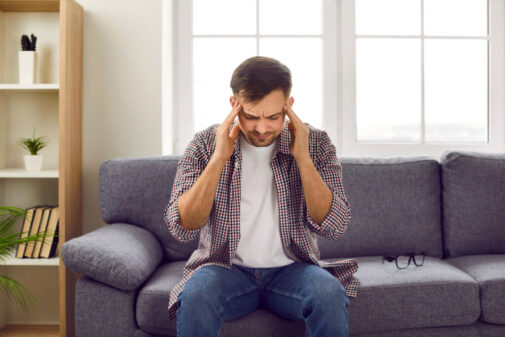 You may be familiar with strokes affecting the brain due to a blocked or ruptured artery. But did you know strokes can also occur in other parts of the body, such as the eye or the spine?
A blockage can occur in any blood vessel as the result of a blood clot, trauma, dissection, or atherosclerosis, which is the buildup of plaque on artery walls," says Dr. Demetrius Lopes, co-director of the Comprehensive Stroke Program at Advocate Health Care.
"When this happens in a blood vessel in the brain, spine or eye, it can lead to a major neurological dysfunction, such as sudden loss of vision, paralysis and loss of sensation," he says. "With any sudden neurological change, patients should seek emergency medical attention and be evaluated for a possible stroke. Early detection and quick intervention are critical when it comes to stroke care."
The American Heart Association (AHA) defines a stroke as an obstruction of blood supply to the brain, spinal cord or retina that causes cell death.
Brain stroke
Brain strokes are the most common, likely reflecting the larger number of vessels and mechanisms involved, Dr. Lopes says. All three can be devastating and potentially disabling.
Spinal stroke
Spinal cord infarctions – or spinal strokes – are rare, accounting for only 1.2% of stroke admissions, according to an evaluation in the AHA's Stroke journal. Many times, they are caused by conditions affecting the aorta, such as an aneurysm or trauma, Dr. Lopes says.
Eye stroke
In the event of a central retinal artery occlusion, or an eye stroke, you may experience a sudden loss of vision, a loss of depth perception, or the sense that a shade or screen has fallen over the eye. While some may be inclined to schedule an appointment with their eye doctor, Dr. Lopes says you should consider these vision changes a medical emergency.
"A loss of vision is never normal," he says. "It's important for anyone experiencing these symptoms to seek care immediately because they may be having a stroke. Detection and treatment of carotid stenosis, or the narrowing of the carotid artery, can prevent many eye stroke cases."
Every 40 seconds, someone in the U.S. experiences a stroke, according to the Centers for Disease Control and Prevention. But nearly 80% of strokes are preventable.
Making healthy lifestyle choices and controlling risk factors such as diabetes, hypertension and high cholesterol can help prevent strokes overall, says Dr. Lopes.
If you think someone may be experiencing a stroke, remember the BE FAST warning signs (Balance, Eyes, Face, Arms, Speech, Terrible headache and Time to call 911).
Want to learn more about your risk for stroke? Take a free online quiz here.
Related Posts
Comments
About the Author
Lauren Rohr is a public affairs coordinator with Advocate Health Care and Aurora Health Care. She studied journalism at the University of Illinois at Urbana-Champaign and spent the last several years working as a news reporter covering public health, local government, politics, education and all facets of life in the Chicago suburbs. In her free time, she enjoys reading, baking, staying active and cheering on her favorite sports teams, especially the Chicago Blackhawks and the Fighting Illini.