Should a doctor appointment be virtual or in person?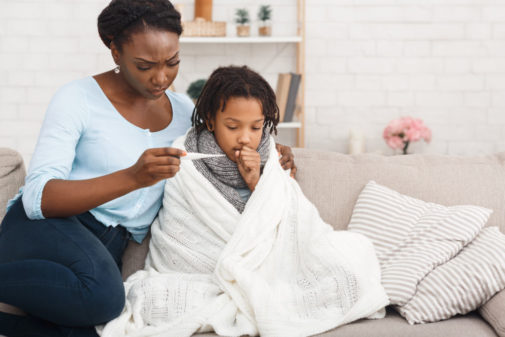 Telehealth is a great tool to connect patients and clinicians. These virtual visits allow you to see a physician in an ideal location for both your family and the clinician. They offer flexibility in scheduling and can often be a more timely option.
Children are more relaxed in their own environment
Appointments are easier to schedule and can be more flexible
Families don't have to worry about traveling to the office and parking
Clinicians can see patients in multiple locations in the same day
While telehealth visits are a wonderful option for many patient needs, they are a supplement to in-person care, not a replacement.
Telehealth visits work well for appointments that require little physical exam, like follow ups to discuss test results or behavioral health visits. Other types of exams can be done with the clinician watching the child remotely, including developmental and neurological exams. One of the most popular type of telehealth visits is for sick visits or acute care needs. These can be useful, but unless you have a special device at home to let your pediatrician look in your child's ears or listen to their lungs, there are limitations in what can be done.
Well child visits and school physicals are best done in person so physicians can perform a thorough physical exam and any necessary procedures or immunizations.
Anything that requires a lab test, including strep throat tests, x-rays, urine tests or bloodwork, is best suited for an office visit.
You can find out if your child's visit is appropriate for telehealth by asking your doctor's office.
Test your equipment ahead of time: The LiveWell app has a button to test your device. This is also common on other platforms. Make sure your phone, tablet or computer is charged.
Get supplies ready: Have your child's medication list, a thermometer, scale (or know your child's most recent weight) and a flashlight in case you need to look in your child's throat or at their skin. Write down any questions you have and keep a pen and paper handy for taking notes.
Remember your visit time and check in a few minutes early: You may need to update information or sign paperwork.
Pick your location: Choose a quiet, private space. Turn off background noise and limit others in the room. Never connect from a moving vehicle. This is dangerous if you're driving and may also cause disruptions in the connection.
Position your camera: You, not the camera, should face the brightest part of the room. Windows or lights behind you can create shadows and make it hard for the clinician to see you.
Prepare your child for the visit: Both you and your child should be present for the visit unless instructed otherwise. Make sure your child is awake. Have a quiet activity ready to keep them occupied if needed, as well as activities for siblings if they need to be in the room. Tell older children what to expect during their visit.
Trouble connecting? Reach out to the help center. No device or internet access? Libraries often have resources or consider borrowing a hot spot or device from someone.
Dr. Kathy Webster is the medical director of pediatric telemedicine at Advocate Children's Hospital.
Are you trying to find a doctor? Look here if you live in Illinois. Look here if you live in Wisconsin. 
Related Posts
Comments
About the Author
Dr. Kathy Webster is the medical director of pediatric telemedicine at Advocate Children's Hospital.