Herbal supplements for weight loss: too good to be true?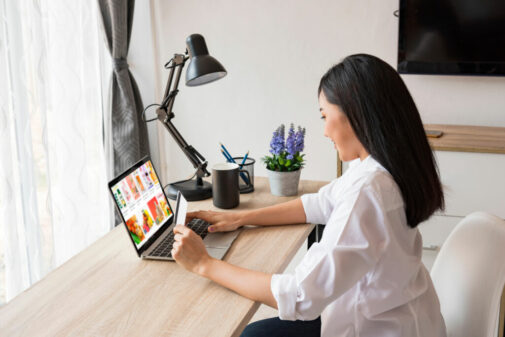 Losing weight and managing diabetes can be really hard, which is why so many people fall prey to online solutions promising fast results. Often, these herbal supplements or diet pills over-emphasize potential benefits without sharing the dangers or side effects that could occur, which is why experts say you should think twice before clicking "buy now."
"When you see something online, take a moment to consider – is this a reliable source of medical information, or are they just trying to make a quick buck? Like the saying goes, if it sounds too good to be true, it probably is," says Dr. Christopher Molitor, a family medicine physician at Advocate Health Care. "While some people may experience a benefit from a supplement, we can't guarantee that another person will have the same benefit."
Doctors rely on research-tested medications because the studies conducted help guide their expectation of the positive benefits as well as the probability of specific side effects, Dr. Molitor explains. Supplements generally don't receive the same testing, which is why you'll find phrases like "these statements are not verified by the FDA" or "not intended to treat any disease" in the fine print.
Dr. Molitor said he has seen many patients who have tried an expensive supplement they found online only to find it ineffective. Sometimes, patients have even been hurt or become ill because of trying these unverified supplements, ranging from a mild rash to a severe reaction that required treatment.
Before starting any herbal remedy or supplement, it's important to talk about it with your doctor.
"Internet cures are not a replacement for individualized medical advice. Every patient is unique," says Dr. Molitor. "As physicians, we carefully consider the medical diagnosis, along with the characteristics of each patient – including allergies, other medical problems, other medications and family medical history. We also take into consideration individual preferences and cultural expectations."
If you are struggling to manage your weight and diabetes, Dr. Molitor says your doctor is there to help. Instead of focusing on a long list of "to-dos" that can feel overwhelming, consider making small adjustments to the way you eat and stay active.
"Treatment of chronic health conditions like diabetes and obesity is not a "one size fits all" approach," says Dr. Molitor. "With lifestyle changes, it may be possible for your weight and diabetes to remain controlled with fewer medications."
Are you trying to watch your weight? Take a free online quiz to learn more about your healthy weight range here. 
Related Posts
Comments
About the Author