Could you benefit from a health coach?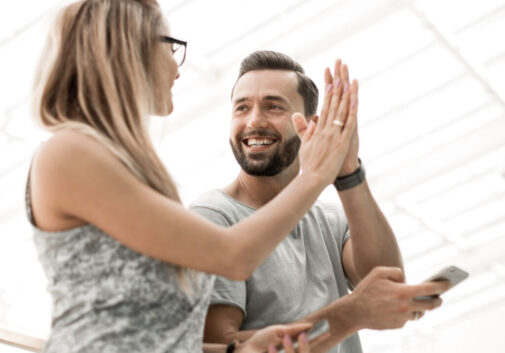 Change is hard, especially when it comes to breaking bad habits. Regardless of your health goals, it's likely you've encountered an obstacle that has made it hard to be consistent or you've abandoned the effort all together.
You're not alone.
Research suggests that between a third and two thirds of dieters regain any weight they lose within a year. More than 80% of New Year's resolutions are abandoned within a month. Less than one in ten adults who try this year to quit smoking will succeed.
How can you beat the odds?
For some, enlisting the help of a health coach can make all the difference. "Consider the thing you want to change, but you're teetering, contemplating or ambivalent about taking action," suggests Michael Pagan, a certified health coach at Advocate Health Care. "A health coach can help you understand your motivations, weigh the pros and cons, prioritize your health goals, and talk through what's standing in the way of action. From there, we can collaborate to set realistic, incremental goals on the way to better health."
Health coaches can work with anyone, but most often they help people who are struggling in areas such as:
Time management
Activity
Nutrition
Sleep
Stress
Chronic disease management
Pagan is quick to clarify that this isn't like enlisting the help of a personal trainer who will develop, direct and implement your program. An effective health coach serves as more of a guide, asking questions to elicit and guide self-discovery while also being an accountability partner along your health journey.
To get the most out of this relationship and set the foundation for success, Pagan suggests considering two questions before your first meeting:
What do I truly want from this change?
What is it that I value about starting this new habit or stopping a bad one?
"Understanding the underlying value will help carry you through the change, even when you may have encountered a roadblock in the past," Pagan explains. "It's the why that sustains you through the challenges inherent in making a change."
From there, you and your coach will work to understand a holistic picture of your health followed by exercises to help you prioritize areas for behavior or habit change. Then, you will work with your coach to set goals, keeping your why front and center throughout.
"Your health coach should be a compass on how to make a sustainable change," Pagan shares. "It doesn't happen overnight. We want to set small, realistic goals with consistent focus and regular check-ins. It takes time to develop a habit loop, in other words, when you are regularly practicing the new behavior or habit without thinking it about it. But, together, we can get there."
Want to meet with a health coach near you to help you achieve your health goals? Talk to your primary care provider about a referral.
Don't have a primary care physician? Find one in Illinois or Wisconsin.
Related Posts
Comments
About the Author
Kristen Johnson, health enews contributor, is a public affairs and marketing manager with Advocate Health Care and Aurora Health Care. She previously worked as a speechwriter and staffer on Capitol Hill. She enjoys running marathons, good coffee and exploring Chicago's many neighborhoods.