How to keep your kid with congenital heart disease healthy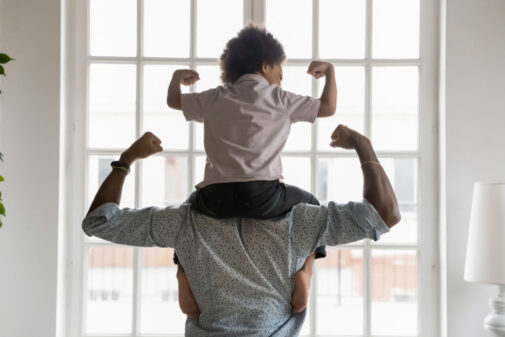 Every year, about 40,000 babies in the U.S. are born with congenital heart disease, making it the most common type of congenital abnormality. Congenital heart disease (CHD) develops as the heart is growing before birth and affects the structure and blood flow through the heart.
CHD includes a wide range of heart defects, and treatment varies depending on the type. More minor defects, like small holes in the heart, may resolve on their own, while more significant defects need surgical repair. CHD is a lifelong condition that requires regular checkups with a cardiologist and may also require multiple interventions or surgeries. Most people with CHD live full lives, though some will also find challenges in their daily activities.
Children with CHD should be as active as safely possible. The American Academy of Pediatrics recommends that infants, children, teens and children with special needs have time for physical activity each day:
Infants need at least 30 minutes of "tummy time" and other interactive play spread throughout each day.
Kids aged 3-5 need at least three hours of physical activity per day, or about 15 minutes every hour they are awake.
Kids 6 years and older need 60 minutes of moderate to vigorous physical activity on most days of the week.
Recommendations are the same for children with CHD, unless otherwise advised by the child's cardiologist. Every child living with CHD has different needs and precautions.
Most children with CHD have no specific restrictions on physical activity and can participate in all activities with no limit on duration or type of activity. However, others should avoid certain things for their safety. The activities vary from child to child, and guidance should come from the child's cardiologist. Some children with CHD can participate in all activities but should be allowed to "self-limit." Parents, teachers, and coaches should encourage the child to rest when fatigued, short of breath, dizzy or are otherwise not feeling well.
We often think of physical activity as organized sports, dance or other group activities. Most children with CHD can participate in these activities as desired, though some will need accommodations for rest breaks. Some children with CHD will need to be selective in their activities and seek enjoyable alternatives. For example, if gymnastics or cheerleading are not a safe option, the child may still be able to participate in dance or other activities with less upper body work. Even children who should only participate in low intensity physical activity can still join in activities like golf teams and bowling leagues.
Importantly, children with CHD and their parents should remember that you can be physically active without participating in organized sports. Children are more likely to engage in non-organized physical activities when other members of the family join in, making family walks or bike rides a great option.
Parents should discuss physical activity safety with their child's cardiologist at every appointment and request an explanatory letter for the child's school and sports teams as needed. Their care team can ensure that your child with CHD can safely participate in fun, fulfilling and healthy activities.
Dr. Eleanor Ross is a cardiologist at Advocate Children's Hospital.
Are you trying to find a pediatrician? Look here if you live in Illinois. Look here if you live in Wisconsin. 
Related Posts
Comments
About the Author
Dr. Eleanor Ross is a pediatric cardiologist at Advocate Children's Hospital.