How concerning is the COVID-19 Delta variant? 5 things you should know.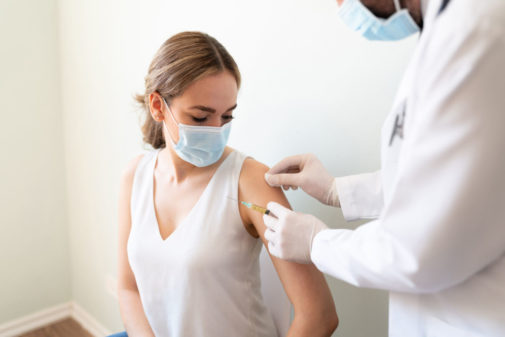 The highly infectious Delta variant of COVID-19 is leading to surges of cases in the United Kingdom, Africa, and now, parts of the United States. Responsible for about one in every five U.S. cases and rising, the new strain has many public health officials worried as vaccination rates have slowed.  Dr. Robert Citronberg, executive medical director of infectious disease and prevention for Advocate Aurora Health, answers questions about the variant's potential impact.
How concerning is the Delta variant?
The variant is circulating rapidly in this country and in other countries around the world. While it's unclear if it's more dangerous than the original strain of the virus, it's most definitely more contagious, meaning that more people will get the disease, more people will be hospitalized and unfortunately, more people are going to die from it.
Who is at risk?
We will definitely see spikes in cases and mini-surges in pockets of the country that have low vaccination rates.
A hospital in Southwest Missouri had shut down their COVID unit, but has now been forced to open it back up again. Now they're full and diverting new patients. This is a community that has low vaccination rates and is a cautionary tale for communities with similarly low vaccination rates. We believe areas of the country with high vaccination rates are going to have much less impact from the Delta variant.
Some people aren't finishing their vaccine series. How important is it to be fully vaccinated?
In terms of variants, especially the Delta variant, it's extremely important to get both doses. For example, it appears that two doses of the Pfizer-BioNTech vaccine is approximately 90% effective against the Delta variant, which is great. With only one dose though, it may be only about 30-40% effective against the Delta variant, so receiving both doses of the vaccine on schedule is critically important. It's so important for every strain of the virus, but especially against the Delta variant.
Are our vaccination rates good enough in Illinois and Wisconsin?
Looking statewide, neither are good enough. It is ideal to have at least two-thirds to three-quarters of the population vaccinated. There's quite a bit of variation depending on where you are. Some communities have excellent vaccination rates, in DuPage County, IL, or Door County, WI, for example. In other parts of the states, vaccination rates are not as good. We think we'll see surges in those parts of that have lower vaccination rates.
What's your message to people who haven't yet gotten vaccinated?  
We shouldn't shame anybody for not getting a vaccine. People don't get vaccines for a variety of reasons. Some are legitimate, but others are based on information that simply isn't true. We always want people to get their information about the vaccines from reliable, reputable sources only. Information obtained from social media sites is much less likely to be reliable.
The most important message is that people who are unvaccinated remain at risk for getting COVID-19, getting hospitalized and dying from it. We're going to see cases of COVID-19 throughout the rest of this year and into next year, and they're going to occur almost exclusively in unvaccinated patients. So, even though everything is opened up now – we can go to ballgames, we can go to theaters, we can do things we couldn't do before — if you're unvaccinated, you're still at risk. And I really hope that you'll think about it and get vaccinated.
To find out more information about the vaccine or how to get vaccinated, visit aah.org/vaccine.
Related Posts
Comments
About the Author
Adam Mesirow, health enews managing editor, is media relations director of Advocate Health Care and Aurora Health Care. Securing high-profile media placements for more than a decade, he loves to tell a good story. Adam earned a Bachelor's degree in Public Policy from the University of Michigan. He lives in Chicago and enjoys playing sports, reading TIME magazine and a little nonsense now and then.