Articles by "Cheri Mantz"
Cheri Mantz is the Manager of Marketing Operations for Southern Wisconsin and Northern Illinois. She is based in Milwaukee.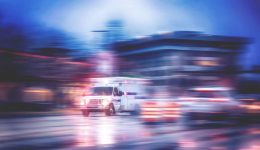 This 18-year-old's stroke was caught fast, saving her life. Would you know one if you saw one?
It's needed when a heart valve is too narrow or stiff due to calcium buildup.