Articles by "Dr. John Rinehart"
For the past thirty years, John S. Rinehart, M.D., Ph.D., J.D., has maintained an exclusive practice in infertility and reproductive endocrinology in the Chicago area. He is a Founding Partner in Reproductive Medicine Institute. Dr. Rinehart is board certified in the fields of Obstetrics/Gynecology and Reproductive Endocrinology. He completed his residency in obstetrics and gynecology at Johns Hopkins Hospital and his fellowship in reproductive endocrinology at Harvard Medical School and Brigham and Women's Hospital. In addition, Dr. Rinehart completed his law degree with a concentration in health law at DePaul University College of Law, Chicago, in 2002. Dr. Rinehart continues to focus his expertise on providing comprehensive reproductive medical care to women, men and adolescents. Dr. Rinehart is on staff at Advocate Good Samaritan Hospital in Downers Grove, Ill.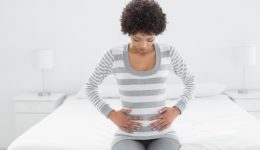 In today's internet age, patients can be their own best advocate, or worst enemy. An expert explains.