Articles by "Dr. Elena Trukhacheva"
Dr. Elena Trukhacheva, MSCI, is one of the field's devoted female reproductive endocrinologists, who demonstrates a unique rapport and understanding of her patients. As a woman and a mother, she takes pride in providing comprehensive care and strives to bring hope and support to her patients. Dr. Trukhacheva is Board Certified in the specialty of obstetrics and gynecology and in the sub-specialty of reproductive endocrinology and infertility. She is a part of the Reproductive Medicine Institute Chicago: www.teamrmi.com.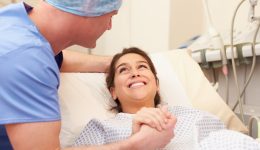 See why a reproductive endocrinologist says persistence may pay off.