Articles by "Greta Gustafson"
Greta Gustafson is a marketing specialist at Advocate Health Care in Downers Grove. She is a recent graduate from Saint Louis University with a Bachelor's degree in Marketing. Greta wishes she lived in Sweden so her addiction to coffee and sweets would be considered cultural and not a health concern. In her free time, she enjoys petting other peoples' dogs, plotting to steal said dogs and playing soccer.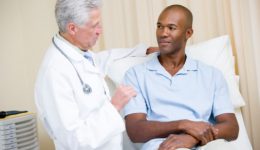 At-home colonoscopy tests are becoming more common, but are they the best option for you?