Articles by "Jeannine Canino Bieda"
Jeannine Canino Bieda has worked in the Options industry for the last 14 years and cannot imagine doing anything else; she enjoys all the craziness, the good, the bad & the ugly! She is a breast cancer survivor. She is married to the love of her life and does not have any children but hopefully that will change one day. She is a proud Southsider but lives in Evanston now because it's where her husband is from; she learned quickly, you can take the girl out of the Southside but you can't take the Southside out of the girl! She is highly addicted to reality shows & gossip magazines and is not ashamed of it.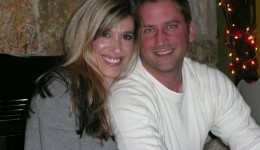 A year ago on December 24, I was diagnosed with breast cancer. Here's how my life has changed forever.