Articles by "Natalie Passarelli"
Natalie Passarelli is a Public Affairs Coordinator and Health eNews contributor at Advocate Aurora Health. Natalie formerly worked as a media relations specialist and attended Eastern Illinois University, where she earned a bachelor's degree in Communication Studies. Outside of work, you can catch her at a hot yoga class or cheering on the Chicago Cubs at Wrigley Field.
These tiny particles can cause big problems.
"We all talk to ourselves. The question is, are we talking to ourselves like we would a good friend or our worst enemy?"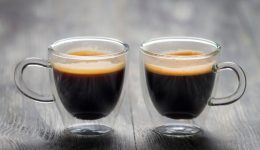 A new study uncovers why you might feel the effects of caffeine without even taking a sip.