Articles for Tag: "VAD"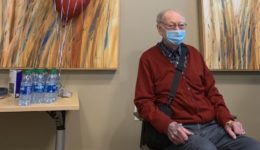 Roger Mohr, 89, celebrated his milestone anniversary of living with a ventricular assist device, surrounding by his doctors, nurses and care staff.
After being resuscitated, one man defied the odds – despite needing a heart transplant.
Read the touching story of a patient who reunites with the nurse who helped save his life.