The flu + excess acetaminophen = danger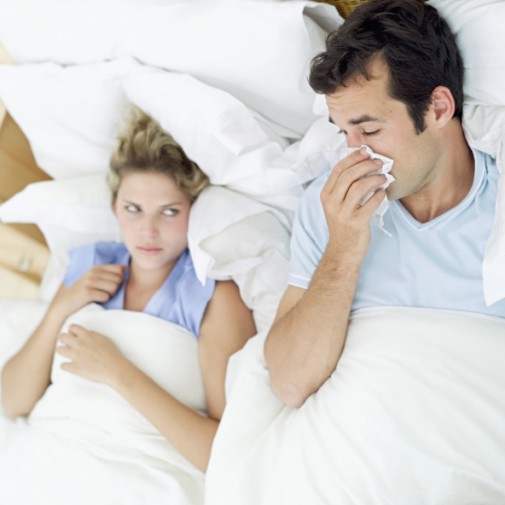 With the flu season approaching, many people will turn to acetaminophen to get some relief. Although it performs well for those nagging flu symptoms, taking too much of it can cause severe harm including liver damage, or worse, death.
How much is too much? Well, that depends. It's important to identify what meds contain acetaminophen and from there you can determine what the appropriate dose is. More than 600 unique prescription and over-the-counter medicines, such as pain relievers, sleep aids and fever reducers contain acetaminophen so read all labels carefully. Over-the-counter meds refer to acetaminophen as an active ingredient on the label, whereas prescription meds may list the ingredient as APAP or abbreviated versions of acetaminophen such as acetam.
According to the National Institutes of Health, an adult should not exceed more than 4000 mg of acetaminophen in a day. To ensure that you are using acetaminophen safely, follow the directions on the label carefully. And check all medicine labels since overdosing can also occur when taking two medicines that both contain acetaminophen. Choose one or the other, not both. If you're unsure whether a med contains acetaminophen, consult your healthcare provider
For children, appropriate dosing is a bit easier. The makers of pediatric meds are changing all single-ingredient liquid acetaminophen (for infants and children) to unconcentrated strength so parents and caregivers can reduce possible overuse. The new unconcentrated versions will come with a syringe for dosing and 160 mg/5 mL on the bottle. The old concentrated version, currently in the process of being phased out, will feature a dropper top with the concentration 80 mg/0.8 mL so read labels carefully.
The tricky part about an acetaminophen overdose is that it can mimic the same symptoms as the flu. Here's what to look for:
Within 12 to 24 hours:
* Abdominal pain
* Appetite loss
* Sweating
* Nausea
Within 24 to 72 hours:
* Jaundice
* Dark urine
* Less frequent urination
Within 72 to 96 hours:
* Bloody urine
* Confused state
* Convulsions
If you experience any of these symptoms and think they may be related to excessive acetaminophen, seek medical attention right away or contact the Poison Control Center at 800.222.1222.
Related Posts
Comments
About the Author
health enews staff is a group of experienced writers from our Advocate Aurora Health sites, which also includes freelance or intern writers.