Government may crack down on caffeinated foods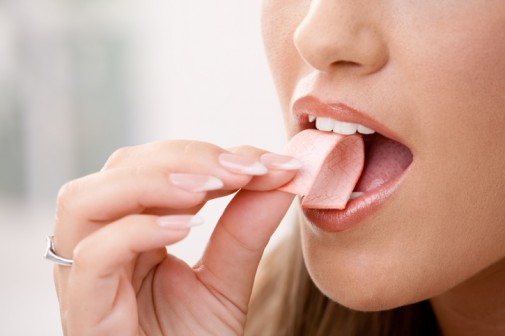 Those looking for a mid-afternoon jolt are finding an increasing number of ways to get a caffeine fix.
New caffeine-infused products have been popping up in grocery stores across the country, including caffeinated gum and even potato chips.  But now the Food and Drug Administration (FDA) says companies might have gone too far.
According to a statement by the FDA, the government will closely monitor the effects of caffeine-infused foods, especially on adolescents and is prepared to take regulatory action, if necessary.
"The only time that FDA explicitly approved the added use of caffeine in a food was for cola and that was in the 1950s. Today, the environment has changed," said FDA officials in a statement.  "Children and adolescents may be exposed to caffeine beyond those foods in which caffeine is naturally found and beyond anything the FDA envisioned when it made the determination regarding caffeine in cola."
Although the statement does not explicitly mention any individual products, the announcement comes on the heels of the release of a new caffeinated gum earlier this month.
"The FDA is taking a fresh look at the potential impact that the totality of new and easy sources of caffeine may have on the health of children and adolescents, and if necessary, will take appropriate action," the statement read.
Not a New Issue
This is not the first time caffeinated beverages and food have caused a buzz.
In late 2012, in response to a series of letters from U.S. Senator Dick Durbin (D-IL) and U.S. Senator Richard Blumenthal (D-CT), the FDA confirmed they would review the safety of energy drinks containing caffeine.
"There is very clearly a lack of understanding about the health effects of energy drinks and their ingredients especially on children and adolescents," said Durbin and Blumenthal in a statement.
And in Illinois, there is currently legislation being considered by the Illinois General Assembly to ban the sale of energy drinks to minors.
Stricter regulations on which products can contain caffeine would not be unprecedented, either.  In late 2010, the FDA banned the sale of caffeinated beverages containing alcohol.
More Transparency Needed
Part of the problem stems from a lack of education and transparency, according to Dr. Tony Hampton, a family medicine physician with Advocate Medical Group.
"Many people who ingest these drinks consume them under false pretenses not fully aware of the ingredients," said Dr. Hampton. "Manufacturers must be responsible in their advertising making sure not to mislead the public so that those who are not supposed to ingest caffeine are fully aware what's in their drinks."
Though safe when consumed in moderation by healthy adults, excessive consumption of caffeine by individuals with pre-existing conditions or whom do not fully understand the consequences, can be dangerous, says Dr. Hampton.
"If it's a child or an adult with heart disease, full disclosure is key to establishing trusted relationships with consumers who expect manufacturers to be responsible in their marketing practices," Dr.Hampton said.
Related Posts
Comments
About the Author
health enews staff is a group of experienced writers from our Advocate Health Care and Aurora Health Care sites, which also includes freelance or intern writers.