Your unborn baby may hear more than you think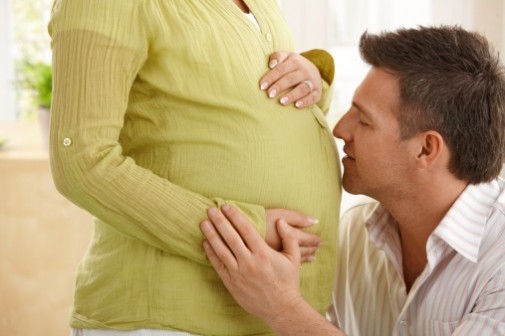 Better watch your language mom and dad, your unborn child is listening. According to a new study in Proceedings of the National Academy of Science, babies can detect words they hear frequently while in the womb and recall them in the days after birth.
Researchers at the University of Helsinki recruited 33 moms-to-be to test the idea that an unborn fetus can learn and remember. From the 29th week of pregnancy until birth, half of the mothers were given a recording of a woman repeating the made-up word "tatata".
"It has three syllables, and we chose such a long word to make it challenging for the small brains to find the changes and give them something difficult to learn," said study co-author Minna Huotilainen, in a news release.
The mothers listened to the recording almost every day, hearing the single word hundreds of times in various pitches. Sometimes the recording presented the word with a different middle syllable ("to") or changed the pronunciation.
Five days after their birth, the researchers tested the 33 babies for normal hearing and then performed an EEG (electroencephalograph) brain scan to see if the newborns showed an enhanced reaction to the word. They found that babies who had been exposed to the recordings recognized the made-up word and noticed the pitch changes, while the 16 babies who hadn't heard the recordings did not.
Though unclear whether these newborn memories persist beyond a few days, talking to your unborn baby definitely has its benefits, says Jennifer Johnson, RNC, perinatal education coordinator at Advocate Condell Medical Center in Libertyville, Ill.
"Talking to the fetus contributes to foundational language skills and soft, familiar voices create a soothing effect in a womb full of sound," Johnson says. "Talk as if the baby is right in front of you, because in reality he or she is."
For expectant mothers looking to establish communication with their unborn child, Johnson suggests talking about what you're doing or where you're going, and acknowledging the baby's movements.
Related Posts
Comments
About the Author
health enews staff is a group of experienced writers from our Advocate Health Care and Aurora Health Care sites, which also includes freelance or intern writers.