Do multivitamins really work?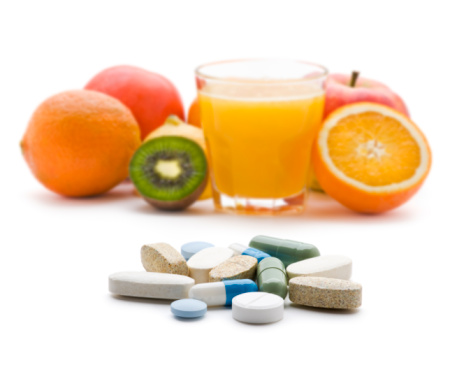 Say What! Ditch your daily dose of multivitamins? Believe it or not, that seems to be the consensus after a series of recent studies caused a volcanic shift in the medical community about the use and benefits of multivitamins. The question…Do they really work?
Leading experts are weighing in with a resounding, NO.
"We believe that the case is closed — supplementing the diet of well-nourished adults with (most) mineral or vitamin supplements has no clear benefit and might even be harmful," said the authors of an editorial published in the journal Annals of Internal Medicine. "These vitamins should not be used for chronic disease prevention. Enough is enough."
This strong message comes after a panel of experts convened by the U.S. Preventative Services Task Force in November found that there wasn't enough evidence to conclude that most multivitamins could curb heart disease or cancer. The group, which reviewed 26 studies conducted between 2005 and 2013, also found that taking vitamin E may actually increase the risk of lung cancer in smokers. But the group did give a nod to vitamin D, which has been shown to be both effective and ineffective for preventing fractures and falls in the elderly.
In a statement to CBS News, one of the study's co-authors, Dr. Edgar Miller said people should "stop wasting [their] money" on multivitamins.
Instead, Miller suggests folks spend their dollars on healthier food choices like veggies, fruits, nuts, beans and get plenty of exercise. These things, he said, will serve you better long-term.
It's estimated that half of all Americans take vitamin and mineral supplements—with sales in 2010 reaching a whopping $28 billion.
The latest string of studies has put mounting pressure on the industry. Just last year, Pfizer agreed to remove both "colon and breast health" claims from some of its Centrum multivitamins following pressure from the Center for Science in the Public Interest, which called their claims of cancer prevention misleading.
But not everyone agrees with the data. In fact, a dietary supplement industry group slammed the editorial and studies.
In a statement Steve Mister, president and CEO of the Council for Responsible Nutrition, said "It's a shame for consumers that the authors refuse to recognize the real-life need for vitamin and mineral supplementation, living in a fairy-tale world that makes the inaccurate assumption that we're all eating healthy diets and getting everything we need from food alone."
Mister's comments drive home the point of America's reputation for poor diet choices and not-so-great obesity statistics. According to the Centers for Disease Control and Prevention, more than 72 million Americans are considered obese.
And other experts agree that those who are nutrient-deficient may still benefit from multivitamins such as people with conditions like celiac disease — where the body doesn't properly absorb nutrients. The same goes for women who are pregnant where folic acid has been shown to help prevent birth defect of the baby's brain and spinal cord.
Related Posts
Comments
About the Author
health enews staff is a group of experienced writers from our Advocate Health Care and Aurora Health Care sites, which also includes freelance or intern writers.