Exercise counters negative impact of overeating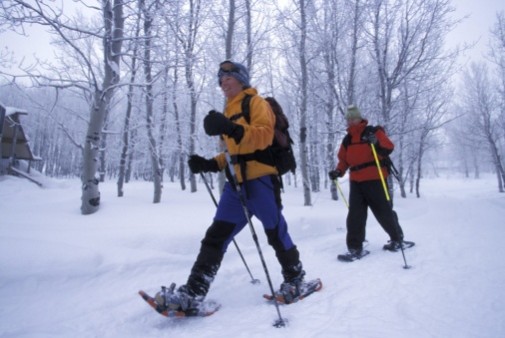 With the holidays here, many of us can expect to overindulge with a variety of holiday goodies. But did you know that overeating for even just a few days can have a significant impact on your health?
Thankfully, a new study, published in The Journal of Physiology, finds that daily exercise may counteract some of the negative effects that overeating has on your health.
"The human body is meant to be active," says Michael Duchaj, PT, MPT, ATC, senior physical therapist at Advocate Sherman Hospital in Elgin, Ill. "When we're inactive, there are negative consequences because the ability of the body to regulate itself is negatively impacted."
Researchers analyzed 26 healthy young men who were assigned to overeat for seven days with either no physical activity or 45 minutes of daily treadmill running. To equal the same daily calorie surplus, the inactive group increased their caloric intake by 50 percent, while the active group increased their caloric intake by 75 percent.
The effects of overeating for seven days were significant. In fact, after just one week, participants in both the active and inactive groups had decreased blood sugar control and impaired metabolism. However, the study found that negative effects were much lower in the group that exercised on a daily basis.
"During exercise, our liver releases more glucose into the blood stream," Duchaj says. "Exercise actually enhances the effect of the insulin in our blood stream, which helps to keep our blood sugar levels stabilized. If you don't exercise, then glucose metabolism is dependent only on insulin that is circulating in your blood stream, and that may be inadequate."
Therefore, exercise actually helps insulin work better and keeps blood sugar levels stabilized."
While overeating is a reality this time of year, physical activity is a key to not only reduce the impact of overeating, but also prevent holiday weight gain.
"During the holidays, it's imperative to keep moving," says Dr. Savitha Susarla, family medicine physician at Sherman Hospital. "I recommend at least 30 minutes of quality cardio five days a week. Staying active is vital to control your blood sugar and salt intake. Exercise, whether brisk walking or running, is very important to help counteract the negative effects of overeating this time of year."
Related Posts
Comments
About the Author
health enews staff is a group of experienced writers from our Advocate Health Care and Aurora Health Care sites, which also includes freelance or intern writers.