Sleep apnea linked to pneumonia risk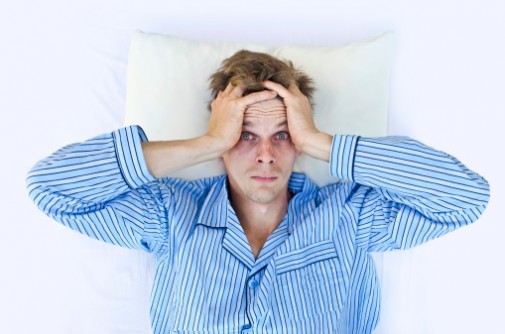 People with sleep apnea may suffer from more than just a poor night's sleep, research suggests. A new study, published in the journal CMAJ, finds that people diagnosed with sleep apnea are at greater risk of developing pneumonia. This risk also increases by the severity of the sleep disorder. 
Sleep apnea is a disorder in which a person's upper airways are obstructed resulting in pauses in breathing or shallow breathing during sleep. More than 12 million Americans suffer from obstructive sleep apnea, according to the National Heart, Lung and Blood Institute. 
The 11-year study analyzed more than 34,000 patients from Taiwan and divided them into two groups. One group included sleep apnea patients, while a control group included patients without the sleep disorder. In total, about 7,000 participants were diagnosed with sleep apnea.  Both groups were controlled for age, sex and other chronic conditions to compare how sleep apnea specifically impacts pneumonia risk. 
After following up with both groups, researchers found that more than nine percent of sleep apnea patients had developed pneumonia. In comparison, pneumonia was seen in less than 8 percent of patients without the sleep disorder. When adjusting for multiple variables, the risk for getting pneumonia was 1.2 times greater among those with sleep apnea. 
The study also showed that patients (with and without sleep apnea) who developed pneumonia were more likely to be older and have chronic health problems, including diabetes, heart disease, asthma and cancer. 
Sleep apnea is thought to contribute to pneumonia because of the increased risk of aspiration (inhaling secretions from the throat into the lungs), says Dr. Ashby Jordan, medical director of the respiratory care clinic at Advocate Sherman Hospital in Elgin, Ill. However, this cause-and-effect link has not been confirmed, he notes. 
According to Dr. Jordan, previous studies have shown that controlling sleep apnea also helps patients to manage other chronic conditions such as diabetes, high blood pressure and abnormal heart rhythms. "People with chronic health conditions have a higher risk of developing pneumonia, independent of sleep apnea," Dr. Jordan explains. 
The most common treatment for sleep apnea is a CPAP machine, which delivers pressurized air through a mask that fits over a person's nose and mouth to prevent the upper airway from closing during sleep. In certain cases, sleep apnea can also be treated by weight loss. 
"The take-home message is that sleep apnea, like other chronic health problems, increases your risk of developing pneumonia," Dr. Jordan says. "Therefore, sleep apnea patients need to take steps to effectively manage other health problems in addition to their sleep apnea."
Related Posts
Comments
About the Author
health enews staff is a group of experienced writers from our Advocate Aurora Health sites, which also includes freelance or intern writers.