Thinking about becoming a vegetarian?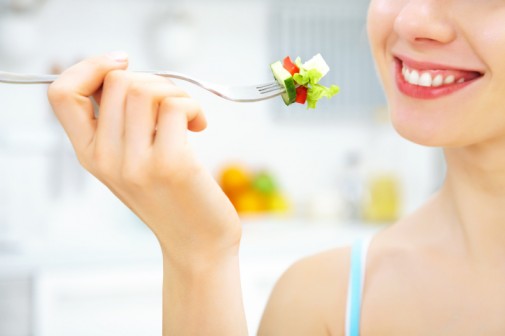 If you have ever considered going vegetarian, this article is for you.
It sounds easy enough to make a diet change to vegetarianism… just stop eating meat, right? Actually, there are many factors you should consider before making the switch.
A vegetarian generally refers to someone who consumes a plant-based diet that can include varying amounts of eggs, dairy products and sometimes fish.
Anna Jurmann, a registered dietitian at Advocate Good Samaritan Hospital in Downers Grove, Ill. recommends you make a plan before ridding your diet of meat.
"Red meats, such as beef, pork or lamb, provide essential nutrients for your body," Jurmann says. "So, it's important you find the right substitutes."
She says that a vegetarian diet can meet current recommendations for nutrient intake, but you want to focus on the following:
Iron
Omega-3 fatty acids
Protein
Vitamin B-12 and D
Zinc
Recent studies have found that vegetarian diets can actually reduce the risk of chronic diseases. Researchers at the University of Oxford in the UK found that being vegetarian cut the risk of hospitalization or death from heart disease by about 30 percent. That's even after accounting for age, weight, physical activity level, smoking and drinking. The advantage came from vegetarians having lower blood pressure, cholesterol levels and body weight than non-vegetarians.
"When you go meatless, you are generally eating foods with lower amounts of saturated fat and cholesterol," Jurmann says. "Plus, you have higher intakes of fruits, vegetables, whole grains, nuts, soy, fiber and antioxidants."
But, Jurmann says "being vegetarian doesn't mean that you just have to eat salads!" She suggests adding the following foods into your diet:
Fortified breakfast cereals and eggs for vitamin B-12 and iron
Almond, rice or soy milk for calcium and vitamin D
Amaranth, buckwheat (Japanese soba noodles are made from this) and quinoa for high protein
Kidney beans, black beans, garbanzo beans and lentils for even more protein
Jurmann recommends taking your current recipes and substituting non-meat options, such as beans, fermented soy products, edamame, unsalted nuts and eggs or low-fat cheese to them.
"Be sure to steer clear of processed foods and foods that claim to be vegan substitutes," she cautions. "These items are often high in sugar, fat and sodium. When in doubt, stick to fresh and natural foods."
Related Posts
Comments
About the Author
Sarah Scroggins, health enews contributor, is the director of social media at Advocate Aurora Health. She has a BA and MA in Communications. When not on social media, she loves reading a good book (or audiobook), watching the latest Netflix series and teaching a college night class.