Is fear a factor for double mastectomy?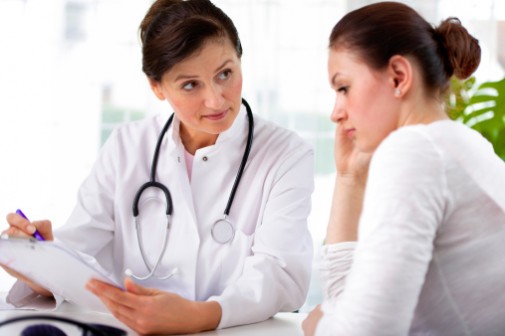 It's not uncommon for women undergoing a mastectomy for breast cancer who also decide to have the healthy breast removed as well.
But a new study shows that for many female breast cancer patients who get a double mastectomy, they may not need it. The study, published in the journal JAMA Surgery, also suggests most women make this decision based on the fear of developing cancer in the healthy breast.
After assessing more than 1,400 female breast cancer patients, researchers discovered approximately 7 out of 10 women who had a double mastectomy done for preventive reasons, didn't have a high risk of the cancer spreading to the unaffected breast.
"What we found is that almost 70 percent did not have a clinical indication for it," Researcher Sarah Hawley, said in a statement.
Study leaders said a clinical indicator to take these precautions includes having family history, or the genetic breast cancer mutations BRCA 1 or 2. The study results found that out of the 1,400 women, 69 percent underwent a double mastectomy and did not have either of these factors.
Experts generally advise having a double mastectomy for high-risk circumstances, but statistics continue to show this procedure is greatly increasing in numbers.
Hawley said that the "fear is usually not proportional to the real risk."
"During the past few years, I have seen an increase in the number of women diagnosed with breast cancer who are choosing a double mastectomy rather than a lumpectomy,"  says Dr. Heidi Memmel, breast surgeon with Advocate Medical Group in Park Ridge, Illinois. "I always discuss the risks of recurrence and the low risk of developing a new breast cancer, and emphasize that the long-term survival is the same for a lumpectomy plus radiation compared to a mastectomy."
Dr. Memmel says she stresses that a contralateral prophylactic mastectomy is not recommended unless someone is a BRCA mutation carrier.
"Patients, especially women with young children, often site their anxiety not only of developing a new breast cancer, but also the anxiety involved in every mammogram, every test, every future biopsy, in their decision to remove both breasts," she says.
"Reconstructive options have improved so dramatically in the past few years, that women see the cosmetic results of a mastectomy, and are more open to considering a mastectomy compared with women years ago," she says.
For more information on breast health, visit Storiesofthegirls.com.
Related Posts
Comments
About the Author
health enews staff is a group of experienced writers from our Advocate Aurora Health sites, which also includes freelance or intern writers.