Chocolate milk gives swimmers an advantage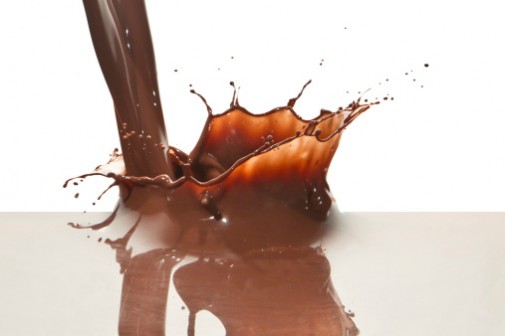 An earlier health enews story explored the consequences of removing chocolate milk from school cafeterias. Now recent research bolsters the importance of chocolate milk yet again with reports of how it gives swimmers a competitive edge when they drink it during recovery.
Researchers from Indiana University (IU) in Bloomington found that trained swimmers at the collegiate level swam faster in time trials when they drank chocolate milk after an exhaustive swim completed earlier in the day. According to the research, on average, the swimmers cut off 2.1 seconds from their 200 yard swim and 0.5 seconds from their 75 yard sprint compared to when they recovered with a zero-calorie or traditional carb sports drink. Results of the study were presented at the annual American College of Sports Medicine conference in late May.
"There have been many studies indicating that chocolate milk is a terrific recovery beverage for multiple sports and activities, and it is no surprise that swimming can be added to that list.  I often recommend chocolate milk as a recovery beverage to athletes I see in clinic," says Dr. David Lessman, pediatric sports medicine physician with Advocate Medical Group in Park Ridge, Ill.
Participants from the study included six Division I collegiate swimmers who performed a muscle fuel (glycogen) depleting test. The test was conducted over a three-week period and consisted of a 60 x 100 yard swim followed by five hours of recovery. Participants recovered with one of three beverages immediately after the swim and two hours later. The beverages included a random choice of reduced fat chocolate milk, a commercial carbohydrate sports drink (with the same calories as the chocolate milk) or a no-calorie drink.
After the five-hour recovery period, swim performance tests were done, which relied on aerobic (200 yards), anaerobic (75 yard sprint) and immediate energy (10 meters against resistance) metabolism.
The study results found that although no differences were noted during the immediate energy metabolism swims, the anaerobic and aerobic swims indicated better recovery after the athletes drank chocolate milk.
"Many high school and college athletes look to supplements and shakes/powders for quick recovery of their muscles, but a well-balanced diet is usually sufficient. This includes something as simple as chocolate milk or a chicken breast consumed less than an hour after exercise. Muscles need protein to recover, and the body also requires carbohydrates to replenish energy stores," explains Dr. Lessman.
Related Posts
Comments
About the Author
health enews staff is a group of experienced writers from our Advocate Aurora Health sites, which also includes freelance or intern writers.