CDC unveils new anti-smoking campaign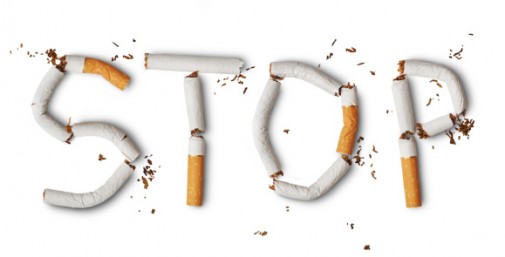 The Centers for Disease Control and Prevention (CDC) launched their latest nationwide tobacco education campaign earlier this week. This year's campaign continues the 2012 theme of Tips From Former Smokers and includes compelling images of real men and women living with the effects of smoking including amputation, false teeth, using a stoma to breath and more.
Read and watch their stories here.
"It is so unfortunate when we have patients with incurable diseases with no preventable cause but then see so many illnesses that are preventable by not smoking," says Dr. Allan Griffith, of Advocate Medical Group in Normal, Ill. "So many barely curable diseases are caused by smoking, yet so many smokers just don't believe it will happen to them."
The CDC reports that smoking continues to be the leading cause of preventable death and disease in the United States, killing more than 480,000 Americans each year. According to the National Cancer Institute, lung cancer is the leading cause of cancer among men and women in the United States. Ninety-percent of cancer deaths among men and 80 percent among women are due to smoking.
This year's campaign will feature three new health conditions: smoking during pregnancy, gum disease and smoking with HIV.
A study published in the medical journal, The Lancet, looked at the effectiveness of the 2012 Tips From Former Smokers campaign. It indicated that an estimated 1.64 million Americans tried to quit smoking because of the campaign and at least 100,000 were expected to stay quit.
If you would like more information about quitting smoking, call 1.877.44U.QUIT or visit smokefree.gov. You can also contact your physician to discuss what options might be best for you.
Related Posts
Comments
About the Author
Lynn Hutley, health enews contributor, is coordinator of public affairs and marketing at Advocate BroMenn Medical Center and Advocate Eureka Hospital in central Illinois. Having grown up in a family-owned drug store, it is no surprise that Lynn has spent almost 18 years working in the health care industry. She has a degree in human resources management from Illinois State University and is always ready to tackle Trivia Night.