Does a wearable baby monitor take tech too far?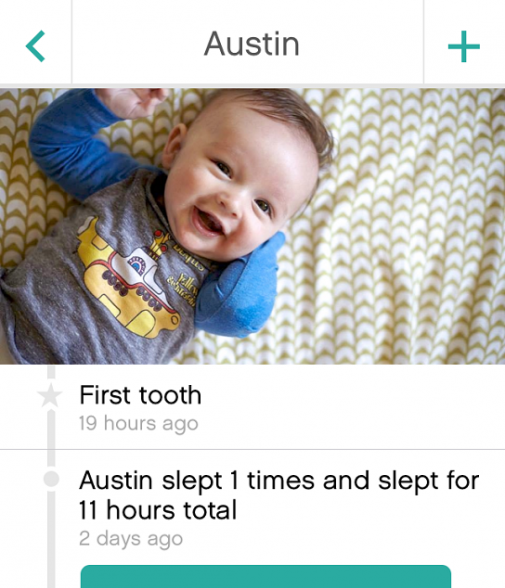 Wearable tech is booming these days, especially in the personal health world. (Think fitbit.) It's no longer reserved just for adults either. Slated for arrival in early 2015 is Sproutling, a device worn by an infant to monitor when a baby is still or making no noise. The question still remains, however: Is this device really helpful to parents?
Dr. Kamala Ghaey, the chair of pediatrics at Advocate Illinois Masonic Medical Center in Chicago doesn't think so. "The American Academy of Pediatrics has a neutral stance on baby monitors and actually states that they are not necessary," says Dr. Ghaey.
Although its intrinsic value remains questionable, this high-tech baby monitoring system boasts many bells and whistles. The three-part system includes:
A wearable band for baby
A smart charger
All three elements work together to learn your child's sleep patterns, predict these habits and understand the optimal sleep conditions.
Digital trifecta
The wearable band, made of medical-grade, hypoallergenic silicone, is said to be made without toxins or chemicals. The makers say the band uses a radio technology called Bluetooth Low Energy. Reportedly, these radio waves are nearly 1,200 times weaker than most mobile phone radio waves. The energy is also designed to be directed away from the baby's body.
Wrapped around the baby's ankle, the band collects 16 different measurements every second to help parents understand things such as:
If the baby's heart rate is higher or lower than usual
When the baby is most likely to wake up
If the baby is sleeping on his/her back or rolling over on the tummy
Baby's mood such as calm, fussy or angry when waking up
Whether there's too much noise and/or light in the room to sleep comfortably
If the room is too cool or warm for the baby
Sproutling's smart charger is a wireless bowl-shaped device that doubles as an environmental room sensor. The app, currently only available in iOS with a mid-2015 Android release, can be shared between parents and with caregivers so parents can check up on baby when they're away. It can also be used for multiple babies.
Better parenting through technology?
For all the things this baby monitoring system does do, there are some things it does not. This includes monitoring vitals such as heart rate or body temperature.
This system also may not really add anything to truly help with peace of mind—or even improve parenting for that matter. "Personally, I would not recommend this specific monitor because what it is monitoring does not contribute to safety in any way and will create more disruption in parents' sleep," says Dr. Ghaey.
"I leave the decision to parents," she adds. "Monitoring is not a medical recommendation."
Related Posts
Comments
About the Author
health enews staff is a group of experienced writers from our Advocate Aurora Health sites, which also includes freelance or intern writers.