Is sinus surgery a cure-all?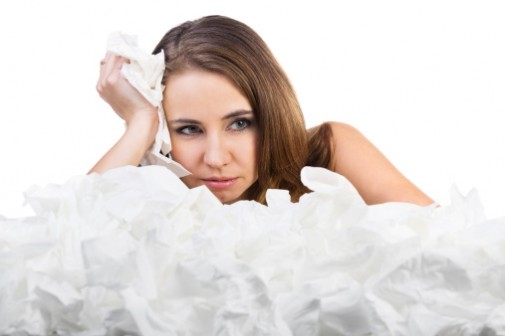 The polar vortex has been more than just an arctic pain. It continues to cause trouble even with winter in the rearview mirror. During the colder months, it caused record-breaking subzero-degree temperatures. Since then, it has caused fog and unseasonable rain over the past few months.
Because the cold winter kept trees dormant for a longer period of time, it meant tree pollen season overlapped with grass and mold season this year making it an incredibly cruel summer forallergy suffers. An estimated 50 million Americans, or one in five people, suffer from all types of allergies, according to the Centers for Disease Control and Prevention.
With weed pollen being the highest levels in 20 years, according to the Illinois Department of Public Health, the idea of removing sinuses can sound like an ideal solution. However, before considering going under the knife to eliminate sinuses, doctors say there are certain things you need to know.
"Sinus surgery doesn't always solve all your problems. If environmental factors like dust, smoke, chemical pollutants and mold are the reasons why you have chronic sinus infections then opening up your sinus doorways so you can drain better might not fix your issues," says Dr. James Thompson, an allergist and immunologist at Advocate Trinity Hospital in Chicago.
Sinuses are air cavities in the bones of the skull and face, which connect with the nose through small openings. There are four pairs of sinuses, which include:
One that sits above the eyes in the forehead
Another that lies behind the cheekbones
A pair that rests behind the nose
One located between the eyes and the bridge of the nose.
Sinus issues can cause swelling around the eyes, intense headaches, throat irritation and fatigue.
Sinus surgery involves the precise removal of diseased sinus tissue in hopes of improving drainage so infected materials can filter from the sinus cavities. In most situations, the surgeon will employ endoscopic techniques, which allow better and more precise visualization, according to the American Academy of Otolaryngology. Surgeons have to reroute existing sinus pathways.
"It's not like it used to be years ago when when it was very invasive," Dr. Thompson says. "Now there can be no scarring, and they go through the natural opening, which is your nose."
Just like any surgery, doctors say there can be some complications. Those include both sides of the spectrum from the surgery failing to resolve any sinus issues and the patient remaining stuffed up to excessive and constant draining once the passages have been opened up.
Dr. Thompson also says a detailed patient clinical history must be created before any surgery is performed along with factoring whether they have seasonal or perennial allergies. An ear, nose and throat specialist would determine which sinus classification a patient falls under. Acute cases last four weeks or less, sub-acute cases last a month to four months, chronic cases last four months to a year and recurrent ones involve several acute attacks within a year.
Related Posts
Comments
About the Author
health enews staff is a group of experienced writers from our Advocate Aurora Health sites, which also includes freelance or intern writers.