With old age comes increased fall risks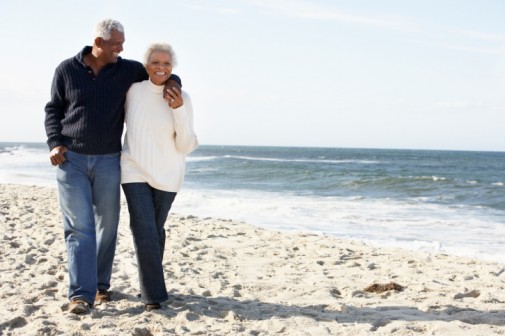 There's no stopping Father Time.
Some gracefully accept growing old, while others fight to hang on to what youth they may have left. But, one thing remains true – as people age, the chance of an accidental fall increases.
"Unfortunately, I usually see the consequences of falls," says Dr. Michael Kogan, orthopedic surgeon on staff at Advocate Sherman Hospital in Elgin, Ill. "We try to be as active as we can when assessing why people fall and create a plan of care that fits because if we focus on prevention, we can avoid injuries."
Although people can't turn back the clock, experts at Sherman Hospital agree that there are preventable measures people can make as they age to prevent falls from occurring, from getting their vision checked annually to creating a safe and supportive environment at home.
One-third of Americans 65 and older fall each year, according to the Centers for Disease Control and Prevention. Those falls result in more than 2.4 million injuries treated in emergency departments annually, including over 772,000 hospitalizations and more than 21,700 deaths.
The theme for National Falls Prevention Awareness Day (September 23) is "Strong Today – Falls Free Tomorrow," and highlights the important roles professionals, older adults, caregivers and family members play in raising awareness and preventing falls in the older adult population.
"This is a huge push in terms of the awareness about things we can do to prevent falls across the country," says Christina Jonas, physical therapist at Sherman Hospital. "Falls lead to so many problems not only physically, but socially as well."
As a physical therapist, Jonas treats patients with balance disorders and injuries that put them at a higher risk for falls. She educates patients about the importance of stretching, endurance training and balance exercises once a problem has been identified.
Simple static and dynamic balance tests that can be performed at home include standing in a safe and secure place near a counter or table and trying to stand on one leg for at least 30 seconds, and standing and sitting repeatedly from a chair without using a person's arms for one minute.
"How you feel about your balance is key," Jonas says. "There are things we can do in our daily routine to take care of ourselves, but if you don't feel comfortable or have questions, you should have a conversation with a physician or physical therapist."
Another key prevention method is making sure the home environment is safe and supportive because things like extension cords, throw rugs or even pets around the house increase the risks of an accidental fall.
"You don't wait until your house is on fire to install fire alarms, and preventing a fall is no different," Jonas says. "Thinking about making your area safer, being aware of your environment at home, work and out in the community, those are the things that make the difference."
Dr. Kogan agrees.
"Making sure people are in safe situations is a key component," Dr. Kogan says. "For some people who are at higher risk, we try to make sure there is some type of assistance for them, whether it is a walking aid a person nearby."
Other tips include getting a yearly hearing test, enlisting family and friends for support, and having medications reviewed periodically.
The most common fall injuries Dr. Kogan sees are people breaking their wrists and hips.
"If you couple the situation of someone a little older with some physical issues with the fact that a certain percentage are going to have osteoporosis, you have a real recipe for falls and these types of injuries," Dr. Kogan says. "It all starts with prevention."
Related Posts
Comments
About the Author
health enews staff is a group of experienced writers from our Advocate Health Care and Aurora Health Care sites, which also includes freelance or intern writers.