Beau Biden's passing raises awareness of brain cancer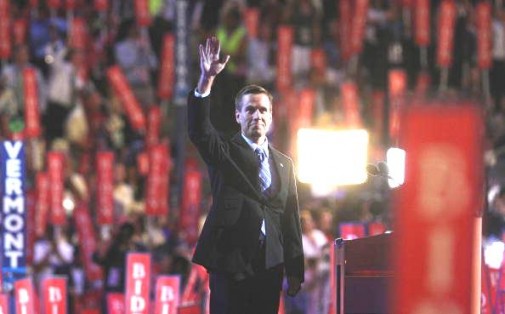 The death of the former Delaware attorney general, Beau Biden, has saddened many across the nation.
In 2010, Beau Biden suffered a minor stroke, and by August of 2013 he was diagnosed with brain cancer. Last April, after undergoing surgery, radiation and chemotherapy, he was feeling well enough to announce his plans to run for governor of Delaware in 2016. Last month, he was admitted to Walter Reed National Military Medical Center and on May 30 he passed away.
The cause was brain cancer, said his father, Vice President Joe Biden. The Biden family has not disclosed the type of brain cancer Beau Biden had, but the Washington Post speculated he most likely had a glioblastoma, which has a survival rate of less than two years.
It is not uncommon for a person diagnosed with an aggressive malignant brain tumor to die of brain cancer despite surgery and other follow-up treatment, medical experts say.
"This is especially common with glioblastomas since there is no true cure," said Dr. Juan Alzate, a neurosurgeon on staff at Advocate Condell Medical Center in Libertyville, Ill. "The survival rate with all of the best treatments is 16 to 18 months."
According to the American Association of Neurological Surgeons (AANS), glioblastomas accounts for about 52 percent of all tumors that start in the brain. They tend to occur in adults 45 to 70 years old and men are more likely to get them than women.
When surgery is performed, the physician's primary objective is to remove as much of the tumor as possible without injuring normal brain tissue.
However, tumor cells from this type of cancer often invade surrounding tissue, making it impossible to ever remove the tumor entirely, according to the AANS. Surgery can help relieve some symptoms and improve quality of life, but it's unlikely to result in prolonged remission.
"Even with complete removal of the tumor, the patient is not cured of the condition," Dr. Alzate says. "There are trials currently going on with vaccines, but these are still in the very early stages."
While the prognosis is not promising for patients diagnosed with glioblastomas, it is important for people to remember that not all brain tumors are malignant and many can be cured with surgery, says Dr. Alzate.
Symptoms of glioblastomas depend largely on the size and location of the tumor.
"If the tumor is located next to the motor area, you may experience weakness," says Dr. Alzate. "A tumor in the speech area of the brain would likely result in difficulty speaking or slurred speech. A tumor in the frontal area may result in symptoms of behavior changes or difficulty with memory."
Initially, glioblastomas are diagnosed with an MRI, which shows the tumor's location and size.
"The final diagnosis of the tumor for glioblastoma is not known until after a sample of the tumor is evaluated by pathology," says Dr. Alzate.
Related Posts
Comments
About the Author
Kathleen Troher, health enews contributor, is manager of public affairs and marketing at Advocate Good Sheperd Hospital in Barrington. She has more than 20 years of journalism experience, with her primary focus in the newspaper and magazine industry. Kathleen graduated from Columbia College in Chicago, earning her degree in journalism with an emphasis on science writing and broadcasting. She loves to travel with her husband, Ross. They share their home with a sweet Samoyed named Maggie.