Blog: Preventing child abuse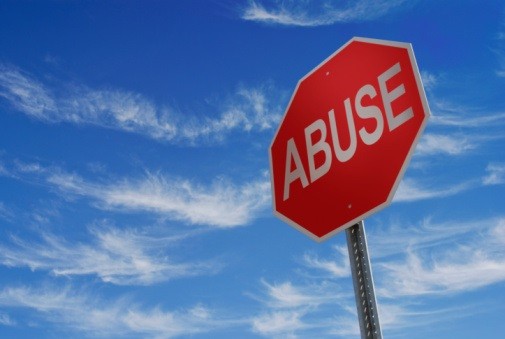 Childhood sexual abuse, though not always easy to talk about, is a serious and prevalent health problem among children today.
This type of abuse can affect children differently, but the potential consequences are devastating. There are many effective trauma treatment approaches available. However, child sexual abuse prevention needs to start with adults taking responsibility for keeping children safe.
Darkness to Light, a program which raises awareness of the prevalence and consequences of child sexual abuse, suggests learning and implementing these five steps to protect children:
Learn the facts. As adults, it is critical to know what's going on. One in ten children experience sexual abuse prior to turning eighteen years old and approximately 60 percent of children are abused by people their family trust.
Minimize opportunity. By learning the facts and increasing awareness, we can work toward minimizing opportunity for child sexual abuse. Roughly 80 percent of the incidents have been found to occur in isolated, one-on-one situations. Therefore, by reducing isolated, one-on-one situations between children and adults, we can likely significantly reduce the risk of child sexual abuse across multiple settings.
Talk about it. Though observable group settings for children are preferred, it is not always included in an organization's policies. This is why it is also important that adults openly discuss, in an age-appropriate manner, child sexual abuse, boundaries, and bodies with children. Kids who are not provided the openness, information, and vocabulary may have more difficulty disclosing the abuse incident. Children are often afraid to disclose child sexual abuse and may hold this secret for days or even years due to possible threats from the abuser, perceived shame, confusion, and/or fear of getting themselves or the abuser in trouble.
Recognize the signs. Adults should know and recognize the signs of child sexual abuse. Physical signs of sexual abuse are often rare to detect; however, some children will begin to complain more frequently about physical discomfort associated with anxiety such as a stomachache. Emotional and behavioral signs are more observable and typically easier to detect, but they may vary dramatically from withdrawal to acting out.
React responsibly. It is key for adults to react responsibly when faced with a disclosure, discovery, or suspicion. This can be difficult and alarming, but knowing you are skilled, prepared, and knowledgeable can enable a supportive, calm, and proactive response.  Additionally, though it is difficult for you, it is exponentially more difficult for the child who has built up the courage to trust you with this information.  Try not to panic, tell the child you believe him/her, praise him/her for telling you and take action.
Child prevention programs are great, but it is unrealistic to assume, without the knowledge, skills and resources of adults in their lives that children can protect themselves during these confusing and often misleading situations.
Advocate Family Care Network-Childhood Trauma Treatment Program has been providing Darkness to Light's Stewards of Children™ child sexual abuse prevention workshops at hospitals and within the community at no cost. These workshops are an opportunity for healthcare professionals to further develop their skills, knowledge, and resources on ways to prevent and respond appropriately to child sexual abuse.
Related Posts
Comments
About the Author
Schaelyn McFadden, Psy.D., is a Post-Doctoral Clinical Psychology Resident and Licensed Professional Counselor (LPC) at Advocate Family Care Network in Oak Lawn and Bolingbrook. She provides assessment and therapy services to children and adolescents with ADHD, depression, anxiety, behavioral problems, family issues, and/or a history of trauma. She also facilitates Darkness to Light workshops across the community within school, church, and hospital settings to work toward preventing child sexual abuse.