Can processed food be healthy?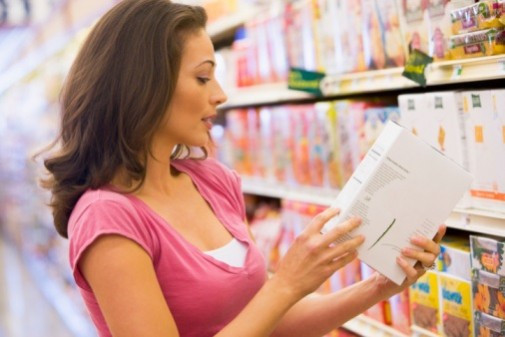 Healthy eating plans tend to focus on natural foods and limiting processed foods, but just because a food is processed does not necessarily mean it's bad for you.
Processed food means that the food undergoes a deliberate change that does not happen naturally – cooking food on the stove or freezing it is considered processing it. More complex changes like making the food non-fat or high in calcium is also processing foods. Processing food become less healthy when the processing takes away from the food's nutritional value or adds things that you should avoid or limit in your diet.
Processed foods are also associated with convenience and poor nutrition, but it doesn't have to be that way.
Jamie Portnoy, a dietitian at Advocate Condell Medical Center in Libertyville, Ill., offers a few suggestions for healthy on-the-go snacks:
Starbucks Protein Bistro Box has only 380 calories and offers many different health options.
McDonalds Fruit and Yogurt Parfait has only 167 calories.
Old Fashion Quaker Oats has only 0 milligrams of sodium compared to instant oatmeal, which contains 290 milligrams.
Frozen meals can be healthy. Choose options that contain protein, not just starches. These are great portion controlled meals on the go.
Processed food ingredients you should avoid:
Refined grains. These include white flour and white rice. Refined grains go through a milling process that removes bran and the germ. These are the two ingredients that provide fiber, protein, fat, vitamins and minerals. If you eat refined grains, try to eat more whole-grain.
Added sugar. Sugar is supposed to be consumed in minimal amounts, but most people are unaware of how much sugar there is in their foods. It comes in many forms, so it can be easy to miss unless you read the ingredient labels. Many processed foods contain added sugar.
Sodium. Consuming large amounts of sodium can be associated high blood pressure, heart attack and stroke. Unfortunately sodium is a common ingredient in processed foods, especially canned soups, breads, processed meats and frozen foods.
Trans fats. Trans fats are chemically altered fats that become solid at room temperature. A diet high in trans fats is linked to a higher risk of clogged arteries. Trans fats are found in cookies, frozen pizza and baked goods.
When it comes to shopping for processed food, always remember to read the ingredient list. A good rule of thumb when shopping is to buy a product that has minimum ingredients, with ingredients that you actually recognize.
Related Posts
Comments
About the Author
Tiffany Nguyen, health enews contributor, is a public affairs and marketing intern at Advocate Support Centers in Downers Grove, IL. She is a graduate of Northern Illinois University with a degree in public health. She is currently pursuing a Master's in Business Administration focusing specifically on healthcare management at Lewis University. Tiffany enjoys hanging out with her friends, exploring new restaurants, and binge watching Netflix shows.