Prostate cancer patient writes book to share story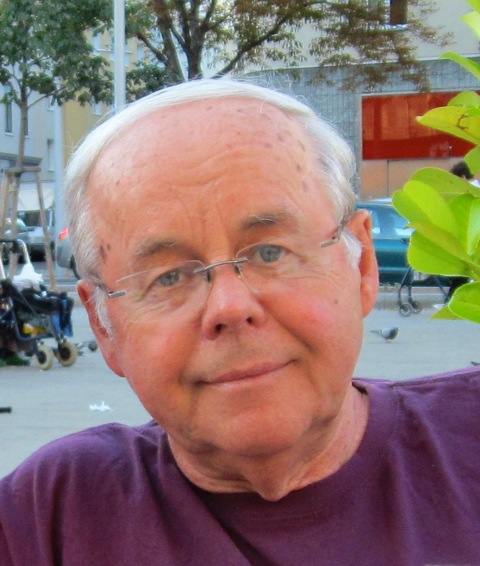 By the time he was 71 years old, Helmut Stefan had experienced a lot.
The retired Chicago Public Schools teacher was a classical music enthusiast who loved Mozart and frequently traveled to his birthplace in Germany, but in the summer of 2014, he didn't know he was about to embark on a new journey, one that began with a prostate cancer diagnosis.
After a routine blood draw, Stefan received a call from his primary physician, Dr. Jorge Balandrin, an internal medicine physician at Advocate Christ Medical Center in Oak Lawn, Ill.
"Usually, the results were good, or at least not bad," says Stefan. "That's what I expected to hear this time, too."
Dr. Balandrin expressed concern with Stefan's blood results. He had an elevated prostate-specific antigen (PSA) level, a protein produced in the prostate, that led to a second blood test. When the results again returned an elevated PSA level, Stefan and Dr. Balandrin agreed it was time for a biopsy.
As Stefan began his treatment, he kept a journal of his experiences he later published as a book entitled "The Full Bladder Club." The book offers a lighthearted view on the serious topic of radiation treatment. Also in the book, Stefan shares the sights, his feelings and relationships formed with his doctors and radiation technicians.
The title of the book comes from his realization that all men undergoing radiation treatment were all members of this unspoken organization due to the fact that a full bladder is necessary for prostate cancer radiation treatment because it moves the bladder further from the prostate, providing a better view of the male gland.
Stefan describes his radiation treatment as totally painless, but he did suffer from side effects such as difficulty urinating, which was often accompanied with pain.
After 45 radiation treatments over the course of nine weeks, Stefan says he spent approximately seven hours lying on the table receiving treatment, drank 6 gallons of water before treatments and made countless nighttime visits to the bathroom.
Despite all of that, he has maintained a positive and inspiring attitude.
"Life is a sacred gift that has been bestowed on us, the living," he says. "Life is meant to be lived to the fullest, and every minute of it is to be treasured."
Stefan's treatment ended Nov. 5, 2014. Today, he is still taking tamsulosin to reduce lasting side effects.
"I'm feeling good," says Stefan, adding that he hopes by sharing his story, others will gain understanding of the disease as well as one of the available treatment processes.
As for Stefan, his adventures continues.
"There are still so many wonderful places to see, so many good books to read, so much beautiful music to hear and so many new friends to meet," he says.
Gilda's Club Chicago at Christ Medical Center's Outpatient Pavilion offers free programs to men, women, children and their friends and family whose lives have been impacted by cancer of any kind.
If you are interested in purchasing "The Full Bladder Club," email Stefan at ihstefan@me.com. All proceeds will be donated to cancer research.
To learn more about men's health, visit ManUpAtAdvocate.com. On the site, men can make same-day appointments, find helpful tips and screening information and also find a doctor.
Related Posts
Comments
About the Author
Holly Brenza, health enews contributor, is the public affairs coordinator at Advocate Children's Hospital. She is a graduate of the University of Illinois at Chicago. In her free time, Holly enjoys reading, watching the White Sox and Blackhawks, playing with her dog, Bear and running her cats' Instagram account, @strangefurthings.