Could your humor indicate your risk for dementia?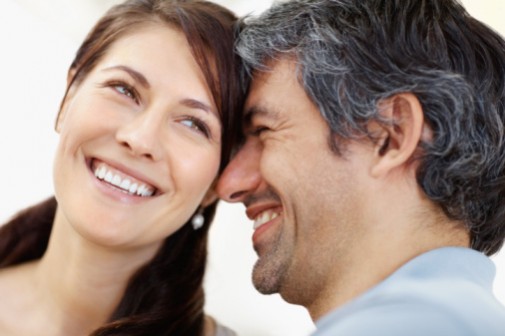 If a once reserved friend or loved one begins to laugh during inappropriate situations or finds humor in another's misfortunes, it may indicate a rare form of dementia, according to a study from researchers at University College of London.
Researchers questioned the friends and families of 48 patients with frontotemporal dementia and found that almost all noticed a change in the patient's sense of humor on average at least nine years before their diagnosis.
Many reported that the patient's sense of humor changed drastically – beyond just being inappropriate or distasteful. They found humor in tragic events, both globally and personally. The researchers also noted that these early behavioral changes usually don't happen with patients diagnosed with Alzheimer's disease, the most common form of dementia.
"This research is not surprising," says Dr. MaryAnhthu Do, a neurologist at Advocate Christ Medical Center in Oak Lawn, Ill.
There are two types of frontotemporal dementia, one is behavior variant frontotemporal dementia (bvFTD), which is characterized by changes in personality, behavior and interpersonal relationships.
"The behavorial changes include becoming socially inappropriate, impulsive or emotionally indifferent," Dr. Do adds.
Dr. Do says if more clinicians and the public are made aware of these symptoms as a predictor of dementia, it could help patients get diagnosed earlier.
"With Alzheimer's, people notice memory problems first as behavioral changes tend to happen later as the disease progresses," says Dr. Do. "However, with some forms of dementia, like bvFTD, behavioral changes are often the first noticeable symptoms."
According to the Alzheimer's Association, bvFTD is far less common than Alzheimer's in those 65 years old and older, but that it's almost as common as early-onset Alzheimer's.
As with all dementia, there's no known cure or specific treatments.
"If you suspect your loved one is having behavior or memory problems, it's important to discuss these changes with a doctor," says Dr. Do. "There are medications that can help with side effects such as agitation, irritability and depression, and some that can slow the progression of the disease."
Related Posts
Comments
About the Author
Kate Eller was a regional director of public affairs and marketing operations for Advocate Health Care. She enjoys road trips, dogs, minimalism, yoga, hiking, and "urban hiking."