Exercise could help you avoid a cold this winter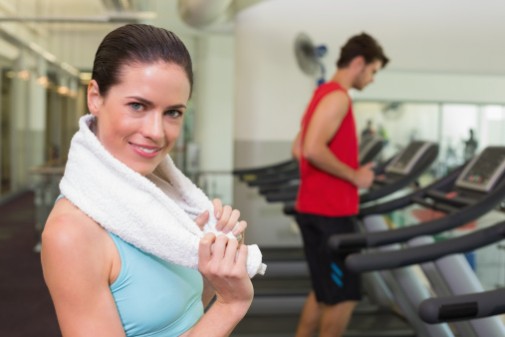 Exercise might help fight off colds and boost your immune system, according to a recent study.
Regular exercise causes very slight tissue damage and, in response, the body produces cells that cause inflammation. While that's usually perceived as a bad thing, some inflammation actually helps the body fix itself. Researchers said the process could also help train the body to heal when fighting against infections.
However, too much inflammation can cause more harm than good.
In previous studies, scientists linked obesity to high levels of inflammation and a weaker immune system after finding that fat cells can cause the production of too much inflammation. Exercise reduces the number of fat cells in the body, therefore eliminating some of the extra inflammation and keeping a person healthier.
"There are obvious benefits of regular exercise," says Dr. Paola Alvarez, internal medicine physician at Advocate Illinois Masonic Medical Center in Chicago. "These include cholesterol and blood pressure management, in addition to weight control. If you're healthy you will be better equipped to fight off illness, and physical activity plays a big role in overall wellness."
The study tested the effects of physical activity using mice that had been exercising and mice that had not. When infected with germs, the mice that had been exercising regularly were still affected, but to a much smaller degree than the mice that had been idle.
"Long-term, regular exercise can considerably improve the immune defense mechanism against viral infections such as colds and the flu," said Dr. Yoonkyung Park, who oversaw the study, in a news release.
In addition to living a healthy lifestyle incorporating regular exercise, Dr. Alvarez recommends the following to help prevent a cold:
Wash your hands frequently
Stay away from people who are sick when possible and take extra hygiene measures when around others who aren't feeling well
Try not to touch your eyes, nose and mouth unnecessarily
Eat a healthy diet rich in fruits and vegetables, incorporating food with zinc and vitamin C
Practice good stress management
Be sure to get enough sleep each night
Related Posts
Comments
About the Author
health enews staff is a group of experienced writers from our Advocate Aurora Health sites, which also includes freelance or intern writers.