To floss or not to floss?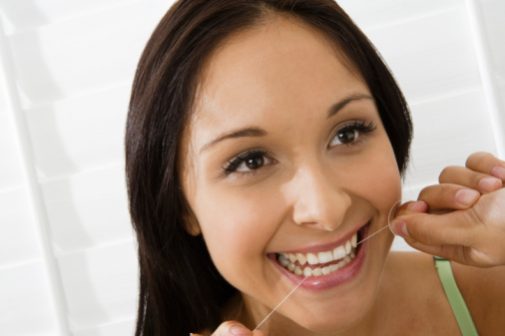 Do you struggle to get your kids to floss? Do you sometimes even avoid it yourself? According to a new review, flossing is one hygiene habit that may not be all that important.
Using data from 25 studies examining the issue, the Associated Press found no scientific evidence suggesting flossing is beneficial, stating that in reality, the evidence supporting flossing is "weak" and "unreliable," according to a news release.
And the latest dietary guidelines issued by the Department of Health and Human Services has suddenly dropped flossing, given the latest research.
In a statement last week, the American Academy of Periodontology acknowledged that current research has never proven the effectiveness of flossing. But they argue the reason is not because flossing isn't effective. Instead, researchers have not been able to get a larger enough sample size or "examine gum health over a significant amount of time." Periodontal disease is slow in nature, and thus, studies to determine the efficacy of flossing take a number of years and a large population.
Dentists concur that this new research shouldn't stop you from flossing.
"In addition to brushing your teeth twice each day, flossing remains an important part of keeping your mouth clean and healthy," says Dr. James Benz, Chairman of the Department of Dentistry at Advocate Illinois Masonic Medical Center in Chicago. "Plaque, and therefore also bacteria, can build up between your teeth where your toothbrush can't reach. Flossing is a quick and easy way to remove this plaque and reduce the risk of developing issues like gum disease or cavities."
The American Dental Association (ADA) recommends cleaning between your teeth once per day, noting that floss isn't the only way to remove that pesky plaque. In addition to various types of dental floss, a dental pick, pre-threaded flosser, tiny brush, water flosser or wooden plaque remover could also get the job done.
Dr. Benz also notes that flossing may not be the best mode of interdental cleaning for everyone and recommends speaking with a dentist or dental hygienist to discuss which method is right for you. While flossing may be the preferred tool for those who are young and healthy, others who have experienced gum inflammation, periodontal disease or other oral health issues might want to use an alternate method, such as a soft pick.
"This study has sparked some conversation regarding the merits of flossing in our department of dentistry as well as in dental schools, but we absolutely still recommend interdental cleaning," says Dr. Benz. "There really is no reason not to floss; we've seen hundreds of people improve their oral health this way. Interdental cleaning can sometimes cause a little discomfort, but oftentimes this occurs when the person has not flossed for a long time, and the soreness usually fades quickly. Cleaning between your teeth shouldn't be painful."
Check out this video from the American Dental Association to see the correct way to floss and learn more.
Related Posts
Comments
About the Author
health enews staff is a group of experienced writers from our Advocate Aurora Health sites, which also includes freelance or intern writers.