Gluten-free diet myths debunked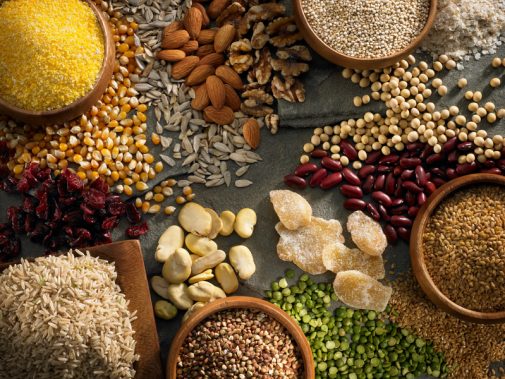 Going gluten-free has become 'trendy' in recent years and continues to gain in popularity. For those who have celiac disease or non-celiac gluten sensitivity (NCGS), a gluten-free diet is a must. But with the trend comes a lot of false information, so if you're considering going gluten-free, it's important to make sure you're doing it correctly.
A recent Time article examined some myths concerning gluten-free diets. Two popular myths: following this diet means cutting out all carbs and going gluten-free means you'll lose weight.
"Gluten-free diets can be nutritionally complete when done correctly," says Dana Artinyan, a registered dietitian at Advocate Illinois Masonic Medical Center in Chicago. "Oftentimes individuals starting a gluten-free diet turn to overly processed foods. This can lead to weight gain over time. Instead, I recommend choosing more natural, wholesome gluten-free options."
Eating gluten free also doesn't mean cutting out all carbs, Artinyan says. "There are many sources of carbohydrates that are gluten-free, including chickpeas, squash, rice, potatoes and sweet potatoes," she adds.
Gluten is actually a mixture of proteins and is most commonly found in wheat, barley and rye, and may be found in oat products as well, according to Artinyan.
"So stay away from foods such as pasta, whole wheat breads and regular oatmeal and opt instead for grain sources like white or brown rice, quinoa or amaranth," she adds.
It's also important to do your homework when committed to eating a gluten-free diet, especially if you have celiac disease. Gluten can be found in some food items you wouldn't expect, and companies are not required to include gluten by name on food labels. It might instead be included in other ingredients listed like wheat, barley or rye and anything that could be derived from those products.
"Check labels for ingredients such as barley malt/malt (usually derived from barley), triticale, modified food starch, starch or dextrin," says Artinyan. "These might indicate that gluten is included in the food item, so it's best to stay away."
Artinyan also encourages anyone going gluten-free as a means of weight loss to consult a registered dietitian and do some research on healthy gluten-free foods and recipes.
"It's tempting to replace gluten-containing foods with unhealthy gluten-free options," says Artinyan.
Which is why oftentimes, people who go gluten-free still gain weight.
"To get the results you want in a healthy way, it's important to eat a well-rounded, balanced diet overall that includes fruits, vegetables, lean proteins, dairy and gluten-free whole grains," Artinyan recommends.
Related Posts
Comments
About the Author
health enews staff is a group of experienced writers from our Advocate Health Care and Aurora Health Care sites, which also includes freelance or intern writers.